AutoclaveLow Temperature SterilizationSteamSterilizationSterilizationSurgical InstrumentSurgical Instrument Device Inspection and TestingSurgical LightingVHP
STERIS Corporation
HarmonyAIR A-Series Surgical Lighting System
The new HarmonyAIR A-Series Surgical Lighting System provides meaningful, clinician-inspired advances to keep up with life in today's OR. Through thoughtful innovation, this future-ready system offers superior optical performance using a new auto-intensity feature to maintain constant light intensity when the light is adjusted or moved during a procedure. The lighting system is designed to optimize laminar airflow and has a suspension that operates for up to 5+ years without adjustment.
VIDEO
Product: V-PRO® maX 2 Low Temperature Sterilization System
Delivering the highest productivity for day-to-day Operating Room needs, the V-PRO maX 2 Low Temperature Sterilization System is designed for use in terminal sterilization of reusable medical devices. The V-PRO maX 2 features the new Fast Non Lumen Cycle allowing you to sterilize devices like cameras, telescopes, batteries and laryngoscope blades in just 16 minutes.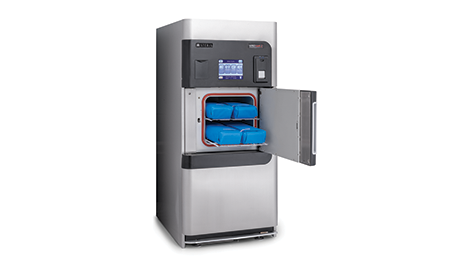 Product: AMSCO® 600 Medium Steam Sterilizer
The sleek design of the AMSCO® 600 Medium Steam Sterilizer meets two critical demands in your department – maximum throughput in a minimum footprint. Whether designing a new Sterile Processing Department (SPD), Ambulatory Surgery Center (ASC), or planning for a department renovation, the combination of productivity and space savings makes the AMSCO 600 the obvious choice.
Product: VerifEye® Video Borescope
Visual Inspection of your Medical Device & Instrument Channels
Bioburden build-up and damage can occur within the dark and difficult to reach spaces inside your equipment, but how do you see it? The STERIS IMS VerifEye Video Borescope allows you to examine the full length of each lumen inside your equipment. High resolution visualization of previously inaccessible areas allows you to inspect for damage/residual bioburden and take necessary corrective action, if needed, before your next procedure.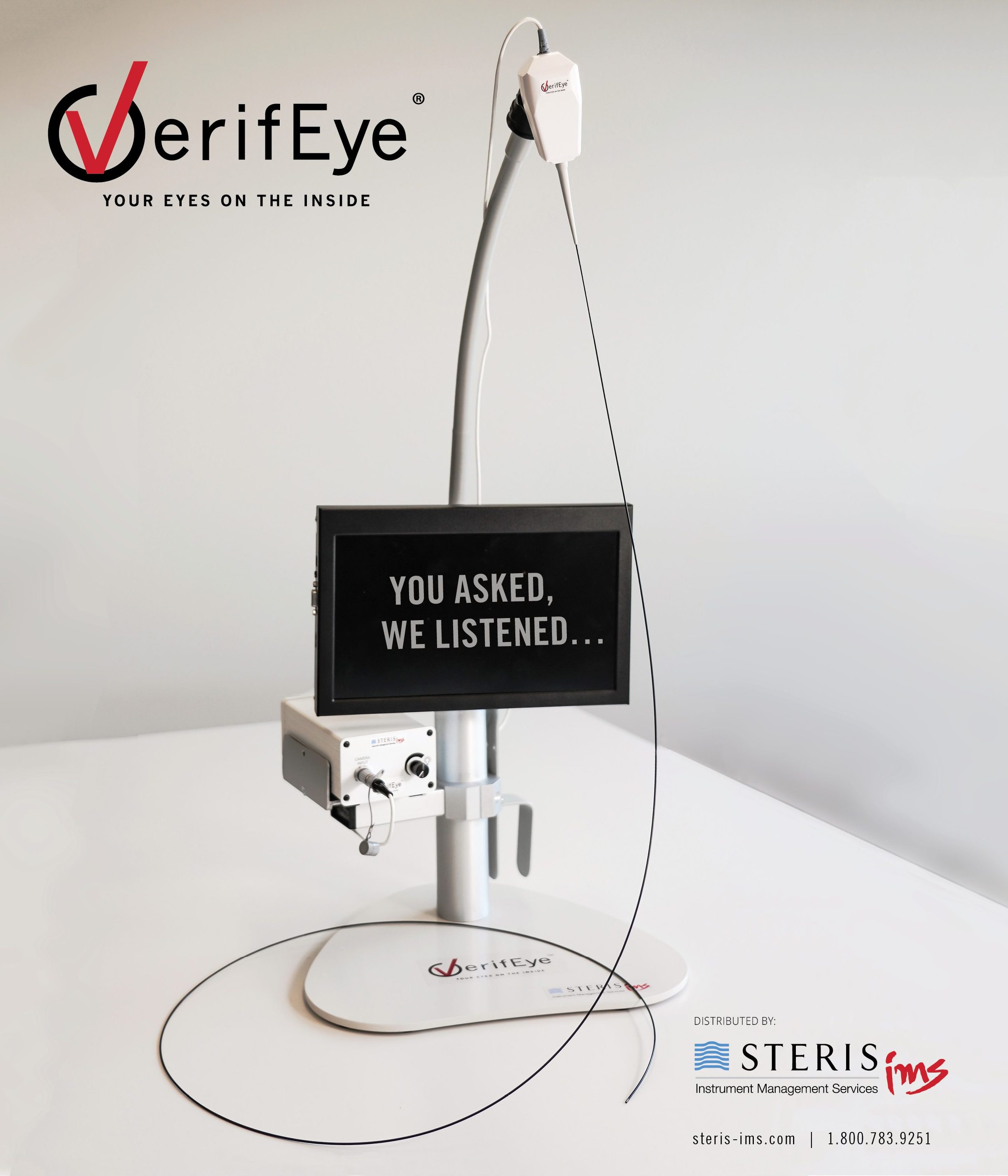 VIDEO
Product: Quick Release Kerrison Rongeur
The Quick Release Kerrison Rongeurs were designed with both the patient and surgeon in mind. The design enables the instrument to be completely cleaned, eliminating bioburden buildup. If an instrument cannot be cleaned, it cannot be sterilized. The V-Coat process provides a smooth cutting action and extends the life of the instrument. Ejector bar and grooveless rails keep bone and tissue out of the Kerrison shaft during surgery.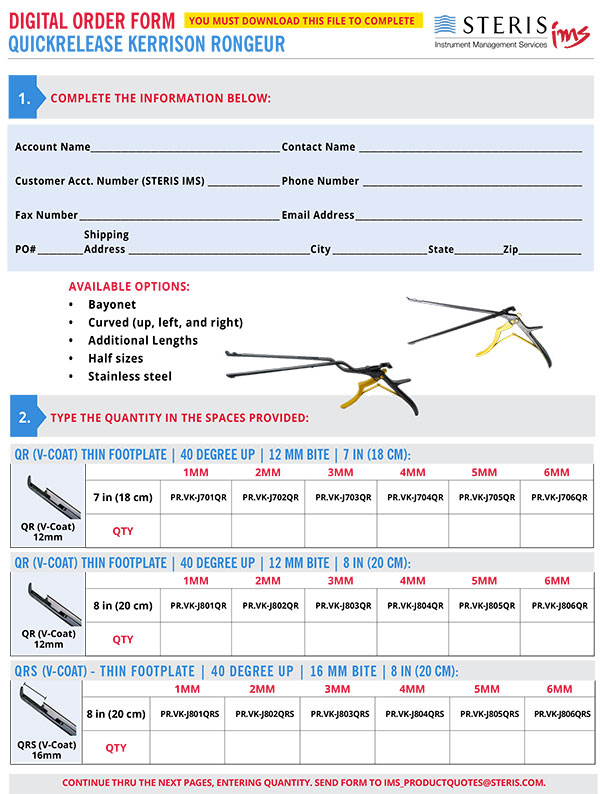 VIDEO