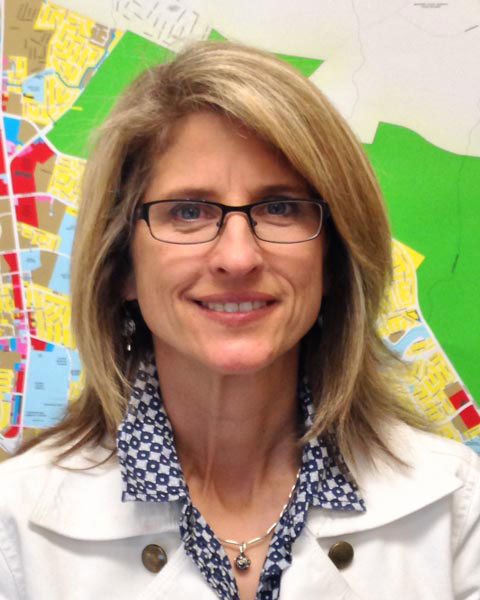 Krista Hanni, MS, PhD
Program Manager II, Monterey County Health Department
Krista Hanni is the Planning, Evaluation, and Policy Manager of Monterey County Health Department. She has led this unit's work to facilitate the department's work in health equity since the unit's inception in 2012. The department's work in health equity around Health in All Policies and community engagement led to it being selected for the Arnold X. Perkins Award for Outstanding Health Equity Practice in 2017.

Krista has a Master's in Zoology from the University of Western Ontario and a Doctorate of Philosophy in Epidemiology from the University of California at Davis. She worked in wildlife biology on various projects including disease ecology of sea otters and evolutionary ecology of raccoons and red squirrels, before transitioning to public health. She has worked in a variety of public health areas from communicable through chronic disease with a particular focus in recent years on the social determinants of health.

Krista is the past Board President for the Bicycle and Equestrian Trail Association (supporting joint use of public lands), the California Conference for Local Health Data Managers (supporting county data use policies), and has been a National Public Health Leadership fellow. She is the Board President for the YWCA Monterey County and a member of the Community Foundation Monterey County Women's Fund Advisory Team and the California Chronic Disease Leadership Team.