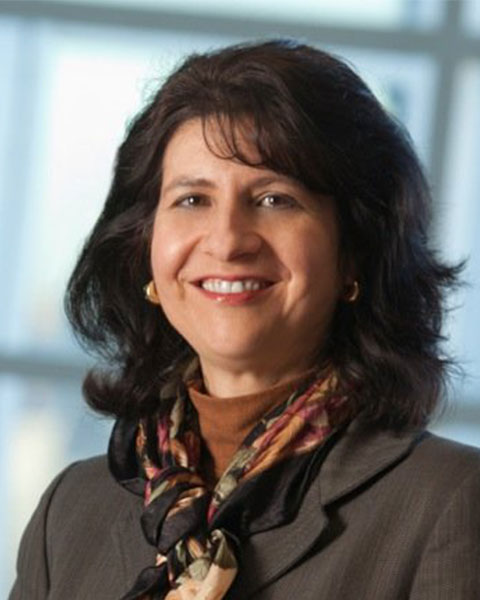 Martha Sajatovic, MD
Professor of Psychiatry and of Neurology
Case Western Reserve University School of Medicine
Case Western Reserve University School of Medicine
Gates Mills, OH
Martha Sajatovic, MD, is Professor of Psychiatry and of Neurology at Case Western Reserve University School of Medicine in Cleveland, Ohio. She is a researcher, educator, and clinician who has devoted herself to the study and treatment of traditionally hard-to treat populations with psychiatric disorders. Dr. Sajatovic is Director of Geropsychiatry at University Hospitals Cleveland Medical Center (UHCMC) and holds the Willard Brown Chair in Neurological Outcomes at UHCMC/Case Western Reserve University School of Medicine.

Dr. Sajatovic's research interests have focused on chronic mental illnesses such as schizophrenia and bipolar disorder. She has been the recipient of multiple research grants including support from the National Institutes of Health (NIH), the Centers for Disease Control and Prevention (CDC), the Ohio Department of Mental Health (ODMH), the Veterans Health Administration (VHA), a variety of Mental Health Foundations, and Industry Sponsored clinical trials.

Dr. Sajatovic has been a guest lecturer at numerous academic and community settings, including speaking to consumer and family advocacy groups. She has authored or co-authored over 200 peer-reviewed publications and over 40 book chapters or books on neuropsychiatric topics. Dr. Sajatovic has been a recipient of the Exemplary Psychiatrist Award bestowed by the National Alliance for the Mentally Ill (NAMI), and was a Depression and Bipolar Support Alliance (DBSA) 2006 Gerald Klerman Investigator Award winner in 2006 and in 2016.
Presentation(s):