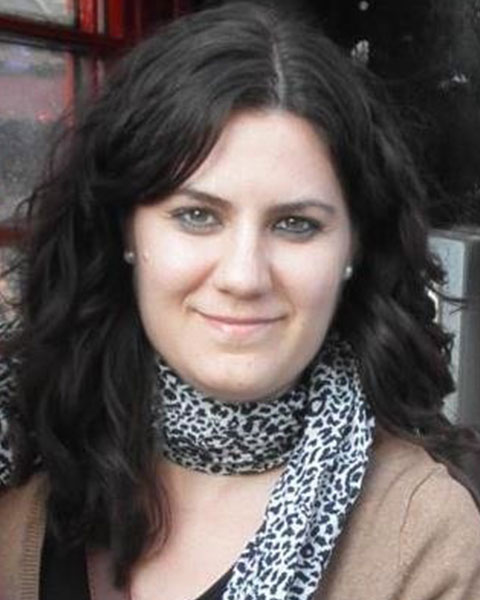 Gema Del Pozo Jiménez
Staff Urologist
University Hospital Puerta de Hierro, Majadahonda.
1. EDUCATION:
- 2003-2009: Doctor of Medicine and Surgery (MD). University of Alcalá, Madrid, with a final grade of Honours.
- 2010-2015: Urology Residency. General University Hospital Gregorio Marañón, Madrid.
- 2013-2017: Degree in Design and Statistics in Health Sciences. Autonoma University of Barcelona.
- November, 2014: European Board of Urology (EBU) Online Written Examination. Madrid.
- June, 2015: European Board of Urology (EBU) Oral Examination. Brussels.
- 2013-2017: PhD. Complutense University of Madrid with mention of "Cum laude" with the title: Predictive model of mortality in patients with transitional bladder cancer treated with radical cystectomy.
- October 2017: Enrollment in the Master in Health Research Methodology. Autonoma University of Barcelona.
- January-May 2018: University Title of Expert in Urooncology of the Autonoma University of Madrid,
- Currently working as FEA of Urology since June 2015 in Puerta de Hierro University Hospital (Majadahonda), as well as a private activity in H.U. La Zarzuela and H. University H.M. Torrelodones.
2. - TEACHING:
• Practical teaching in the subject of Urology of the Autonoma University of Madrid in H.U.Puerta de Hierro (2015-2018).
• Online teaching as a professor in the course of laparoscopic and robotic radical cystectomy (1st Edition) of the European School of Urological Laparoscopy (2018).
3.-PUBLICATIONS IN JOURNALS: Five publications as author, four publications as co-author (three in Spanish Archives of Urology and one chapter of the Urology Resident's Book (Internet)) and four abstracts of European and world congresses, three as author and one as co-author (European Urology Supplements and Journal of Endourology).
4- COMMUNICATIONS PRESENTED AT NATIONAL CONGRESS: As author 32 papers: Eighteen papers and as co-author 36 co-author papers.
5- SUBMITTED VIDEOS IN CONGRESS: 14 videos as author and 6 videos as co-author.
6-COMMUNICATIONS/VIDEOS PRESENTED AT INTERNATIONAL CONGRESS: As author (9 presentations) and as co-author (4 presentations).
Presentation(s):