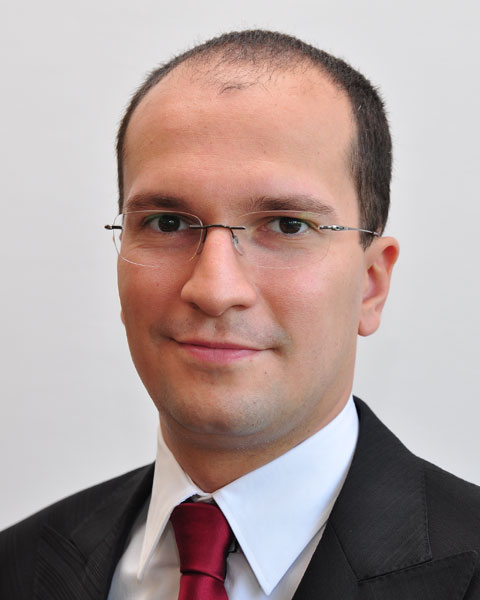 Bogdan Geavlete
Associate Professor of Urology
"Saint John" Emergency Clinical Hospital, Department of Urology, Bucharest, Romania
Dr. Bogdan Geavlete, MD, PhD, is Associate Professor at the "Saint John" Emergency Clinical Hospital, Department of Urology in Bucharest, Romania. As a research scholar, his training included fellowships in endourology in general at Asklepios Klinik Barmbek in Hamburg, Germany, as well as in flexible ureteroscopy in particular, at Tenon Hospital in Paris, France. Dr. Geavlete also completed a European Urological Scholarship Programme (EUSP) clinical fellowship at Radboud University, in Nijmegen, The Netherlands.
During the past 10 years, he was involved as faculty (speaker and moderator) in the most prestigious urological international events such as the EAU, AUA, WCE, SIU, CEM, EULIS and Challenges in Endourology annual meetings, while also co-authoring over 300 posters and videos.
His main areas of expertise and research focuses have been centered on non-muscle invasive bladder cancer (PhD in photodynamic diagnostic, international premiere and randomized clinical research in plasma-button large tumors' vaporization), benign prostatic obstruction (prospective, randomized-controlled studies in BPH bipolar plasma enucleation published in famous ISI journals) and urolithiasis (international speaker, moderator and trainer in flexible ureteroscopy).
Dr. Geavlete gained 10 international awards for best posters, videos or oral presentations in the most important congresses of the urological international scientific agenda such as the EAU, CEM, EMUC, Experts in stone disease, Engineering and Urology Society and Challenges in Endourology & Functional Urology meetings. Also, he is an investigator in multicenter international clinical trials as well as in national research grants, while also completing a post-PhD research fellowship in narrow band imaging. He is a member in the organizing committees of national congresses and earned 5 national awards.
Over the past decade, Dr. Geavlete has been selected as a reviewer for 31 international journals, published 3 books in international publishing houses and 26 articles in international ISI journals and co-authored 68 PubMed indexed articles.

Presentation(s):