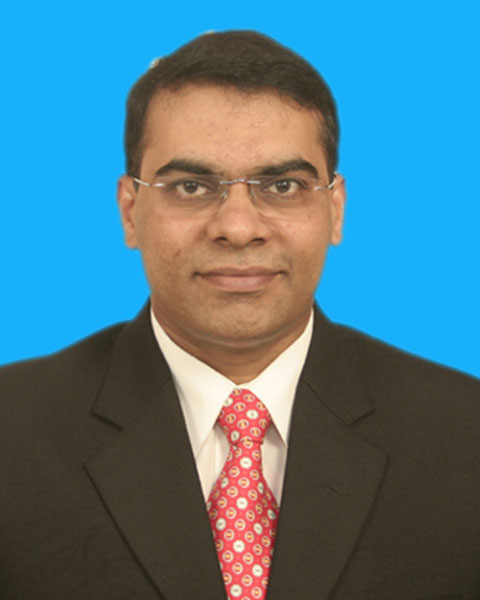 Yuvaraja B. Thyavihally
Head Robotic Surgery and Consultant Urooncologist
Kokilaben Dhirubhai Ambani Hospital and Research Institute
Dr Yuvaraja TB MS, MCh
Head Robotic surgery
Consultant Urooncologist
Kokilaben Dhirubhai Ambani Hospital, Mumbai, India
- Dr TB Yuvaraja is presently working as consultant Uro-Oncologist and Heading Division of Robotic Surgery at Kokilaben Dhirubhai Ambani Hospital, Mumbai.India
- Done Urology residency from JJ hospital, University of Mumbai, India
- Did Fellowship in uro-oncology at Tata Memorial Hospital, Mumbai
- Worked as Consultant and Associate Professor of Uro-oncology at Tata Memorial Hospital, Mumbai for 8 years before joining Kokilaben Hospital
- First one to start Laparoscopic Uro-oncological surgery program at Tata hospital
- Has won various international and national fellowships and 16 best paper/video presentations in various meetings.
- Published 33 international and 25 national publications in various journals.
- Joined Kokilaben Dhirubhai Ambani Hospital in 2009 and continue working as Consultant Uro-oncologist treating prostate, kidney, bladder, testicular and penile cancers
- Instrumental in procuring and starting Robotic Surgery Program at KDAH and also procuring state of the art second Xi Robot
- Has performed over 1323 robotic procedures including 620 radical prostatectomy, partial-187 and total Nephrectomy-130, radical cystectomy with intracorporeal urinary diversion (155) etc.


Presentation(s):