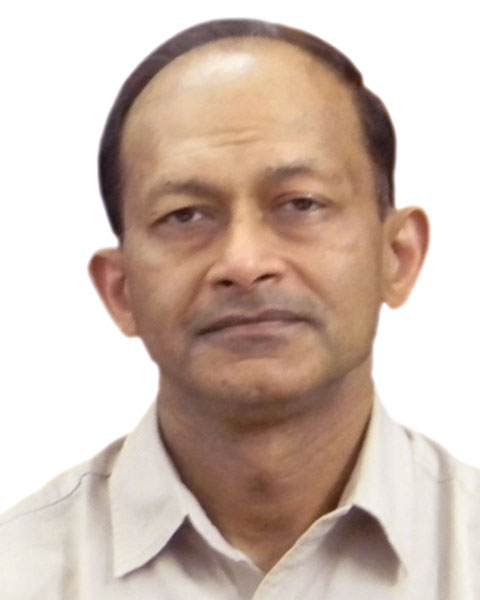 Madhu Sudan Agrawal
Professor and Head
Department of Urology, Global Rainbow Healthcare, Agra, India
DR (Prof) Madhu Sudan Agrawal
DOB: 21st Nov 1956
Email address: dr.madhu.agra@gmail.com
Website: www.drmadhuagrawal.com
DESIGNATION:
Head, Department of Urology & Centre for Minimally-invasive Endourology,
Global Rainbow Healthcare, Agra, India
Formerly Professor, S N Medical College, Agra, India
QUALIFICATIONS:
M.B.B.S. 1979 MLB Medical College, Jhansi
M.S. (SURGERY) 1983 AIIMS, New Delhi
M.Ch. (UROLOGY) 1989 SMS Medical College, Jaipur
HIGHLIGHTS:
• More than 100 publications in National & International Journals. Written several chapters for national and international text books.
• Presented > 200 papers, delivered > 200 guest lectures, in National & International Conferences.
• Received multiple Best paper and poster awards in National & International conferences, including 'Best Paper' award at the World Congress of Endourology, 2014.
• Reviewer for multiple National & International Journals, including: AUA, BJUI, J Endourology, Indian J Urology, Indian J Surgery, Indian J Med Res, etc.
• One of the pioneers in Endourology in India since 1980's, popularized several new techniques including Tubeless PCNL, Ultrasound-guided puncture, MIP (Minimally-invasive PCNL) with Laser.
• Organized zonal and national annual conferences of Urological Society of India as Organizing Secretary and Organizing Chairman at Agra (years 2010 and 2016).
• Conducting national and international live operative workshops and training programs in Endourology at Global Rainbow Healthcare on a regular basis.
• Held various positions in Urological Society of India, including Council member, Convener of Services cell, Convener of Endourology Section, Honorary Treasurer of USI, President of North Zone chapter of USI.
• Recipient of PV Rao Oration 2006, PN Kataria Oration 2010, Marudhara Jodhpur Urology Oration 2013, President's Gold Medal 2016, Ranganadha Rao Oration of SOGUS 2017, of Urological Society of India.
• Delivered Urological Association of Asia (UAA) Lecture at the European Urological Association (EAU) Annual Meeting 2017 in London.
• Presently President-Elect of Urological Society of India (2018-19).
Presentation(s):
Thursday, September 20
9:26 AM – 9:34 AM

Saturday, September 22
3:40 PM – 4:10 PM