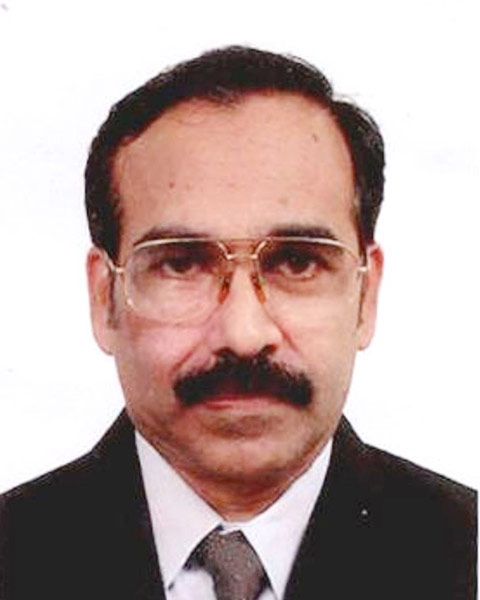 Manickam Ramalingam
Consultant Urologist
Urology Clinic
Manickam ramalingam, MS, MCh, DNB, FRCS - Professor of urology, Consultant Urologist
• APSOGUS, 2005,
• Bimavaram, Andhra Pradesh – Dr.RanganathaRaoOration "Evolution of Laparoscopic reconstructive urology".
• TAPASUCON 2010, Andaman, Dr.Umapathy Endowment Oration- "My Journey through
• URO TAN GOLD MEDAL 2015 in TAPASUCON 2015
• Pinnamaneni Gold medal oration (USI CON 2015), Ranci
• Hon. FRCS from Edin Oct 2014,
• 29 peer- reviewed publications of lap. Urology Articles in International journals,
• 60 abstract publication in international journals,
• Co editor of "Operative Atlas of Laparoscopy Reconstructive Urology" (Springer Publication 2009),
• Editor of BPH (MacMillan Publication 2011),
• Co editor of "Operative Atlas of Laparoscopic and Robotic Reconstructive Urology" (Springer Publication 2017)
• Editor Update in Urology Family physician book,
• Inducted as member of World Journal of Gastrointestinal Endoscopic Editorial Board (2013).
• Faculty for lap workshop about 50 times in many conferences in India and UK, Honkong, China, Malaysia, Myanmar and Nepal.
• Faculty in International conferences
• Conducted Laparoscopic training programme on 38 courses in Coimbatore from 1998 and trained 300 Indian Urologists and 40 Urologists
from (UK, Germany, Japan, Egypt, Saudi Arabia, Oman, Bahrain, Dubai, Malaysia, Singapore, and Nepal)
• Managing Trustee of M.C Foundation and Charity to help the poor students .
Presentation(s):