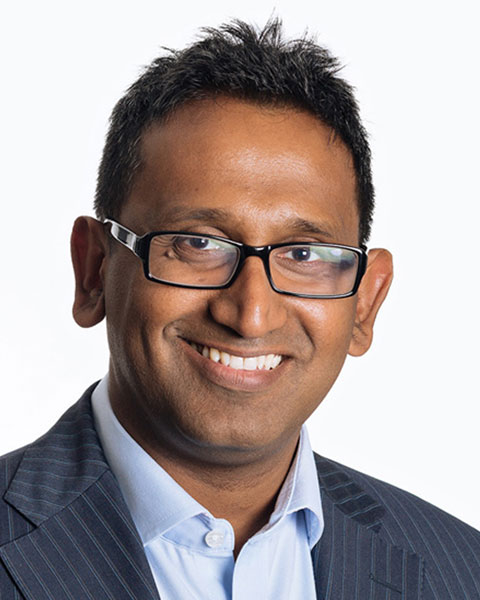 Prasanna Sooriakumaran
Consultant Urological Surgeon
University College London Hospital & Santis Clinic
Dr Prasanna Sooriakumaran (@PSUrol; aka. PS), is is a global leader in prostate cancer care and one of the UK's best known urologists. He works as a Consultant Urological Surgeon at University College London Hospital & the Santis Clinic (London), and performs over 150 robotic prostatectomies per year, 4 times the average UK surgeon. Dr Sooriakumaran has written over 200 publications and delivered over 300 national/international presentations, to inform global prostate cancer practice. He serves on multiple national and international committees in prostate cancer and urology, and is frequently invited across the globe to share his expertise in prostate cancer.

Dr Sooriakumaran's main interests are in the surgical management of high-risk, oligo-metastatic, and recurrent prostate cancer. He is the Chief Investigator of the TRoMbone trial, testing radical prostatectomy in men with oligo-metastatic prostate cancer that has spread to the bone. Dr Sooriakumaran is the Principal Investigator of the RAFT trial, examining robotic surgery after focal therapy, and is also preparing a study to look at the effectiveness/morbidity of pelvic lymphadenectomy in high-risk prostate cancer. Dr Sooriakumaran is also the Principal Investigator on the PACE-A trial, a comparative effectiveness trial of surgery versus stereotactic body radiotherapy in prostate cancer.

Dr Sooriakumaran's patient outcomes are superior to national averages and consistent with the best surgeons internationally. He is a UK leader in Retzius-sparing robotic prostatectomy, a technique that has revolutionized early continence recovery for his patients. In 2018, Dr Sooriakumaran received the University of Surrey Vice-Chancellor's Alumni Achievement Award for his contributions to the prostate cancer field, and was selected by other UK urologists as one of the UK's top 10 prostate cancer surgeons: "an outstanding robotic surgeon who drives clinical research in urology in this country"; http://www.dailymail.co.uk/health/article-5808997/Meet-best-urologists-Britain.html. Dr Sooriakumaran was the youngest urologist to make this list.
Presentation(s):