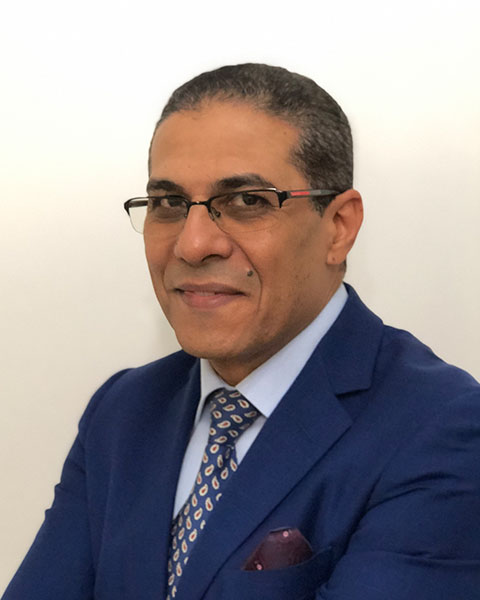 Yasser Farahat
professor and Senior Consultant of Endourology
Sheikh Khalifa Hospital, Dubai, UAE
Professor: Yasser Farahat, MD, PhD, FEB, FRCS(Urol)

Dr. Yasser Farahat currently serves as Professor of Urology at Tanta University-Egypt, a Clinical Tutor at Edinburg University, UK and fellow of the royal college of Surggery UK. He is a consultant urology at ministry of health UAE and Fellow of European Board of Urology (FEBU). He is acting as a senior consultant of urology at Sheikh Khalifa General Hospital (SKGH-UAQ), UAE.

His special interests & researches done include: minimally invasive surgery, endo-urology, reconstructive urology and Andrology. He completed his MD in 2004 at Tanta University, Egypt. He had been awarded a number of prizes including the best research and presentation at the first Eastern Mediterranean Meeting of European Association of Urology 2007 and the best research poster presentation at the 25th annual EAU Congress 2010.
He is one of the world wide initiators of using the robotic assisted RIRS since the invention of the Roboflex and improving the utilization of flexible ureteroscopy in renal calculi management.
He is also, a reviewer of a number of international journals. He has published over 35 international and local publications and has presented at 90 conferences worldwide.

Dr. Farahat is an active member of many international urological associations and societies including the, the European Association of Urology (EAU), the International Urogynecology Association (IUGA), Endourological Society and he is currently the head of the scientific committee of Emirates Urological Society(EUS) Cochair of the scientific committee of Urological Association of Asia (UAA), secretary general of Arab Association of Urology (AAU) and Chairman of Arab School of Urology.

Presentation(s):
Saturday, September 22
12:10 PM – 12:15 PM

Saturday, September 22
1:40 PM – 4:00 PM