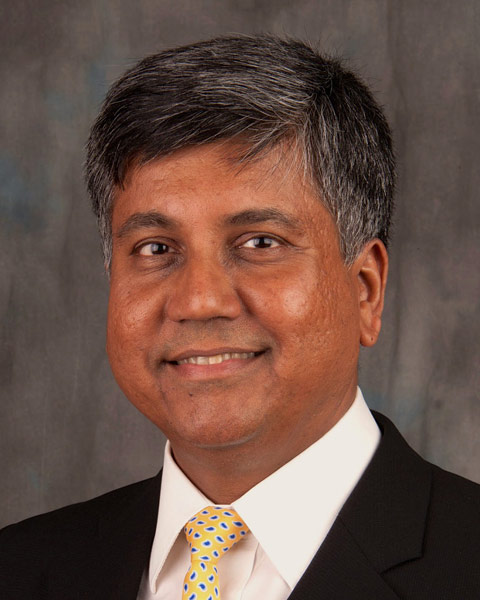 Abhay Rane
Urology Consultant
East Surrey Hospital
Professor Abhay Rane was appointed by Her Majesty Queen Elizabeth II as Officer of the Most Excellent Order of the British Empire in the New Year 2014 Honours List for services to laparoscopic surgery.

As Lead Consultant Urological Surgeon at Surrey and Sussex NHS Trust, he is one of the first laparoscopic urological surgeons in the United Kingdom. Instrumental in developing the technique of hand assisted laparoscopic nephrectomy in the UK from 2000, he was the first to described the usefulness of the technique in T3b kidney cancers. More recently, he spearheaded the development of laparoendoscopic single site surgery (LESS) in urology; having performed the first single port nephrectomy in the world in May 2007 with colleagues in India, he went on to perform the first LESS nephrectomy in Europe in March 2008 at his base hospital in Surrey, England. Having a keen interest in endourology as well, he led the index trials on BackStop® and the StoneBreaker®.

He is also an elected member of the Executive Council of the Royal College of Physicians and Surgeons of Glasgow, where he was appointed Associate Director (International). Professor Rane is elected to the Board of the European Section of Uro – Technology (ESUT) of the European Association of Urology and is a Director of the Endourological Society. He is the nominated representative of the British Association of Urological Surgeons to the International Member Committee of the American Urological Association.

Nominated to the Editorial Board of the British Journal of Urology International and the Journal of Endourology, he advises the National Institute of Clinical Excellence (NICE) on laparoscopic urology and represented the specialty on the NICE Interventional Procedures Advisory Committee.

He was Organizing President of the very successful World Congress of Endourology held in London in 2015.


Presentation(s):