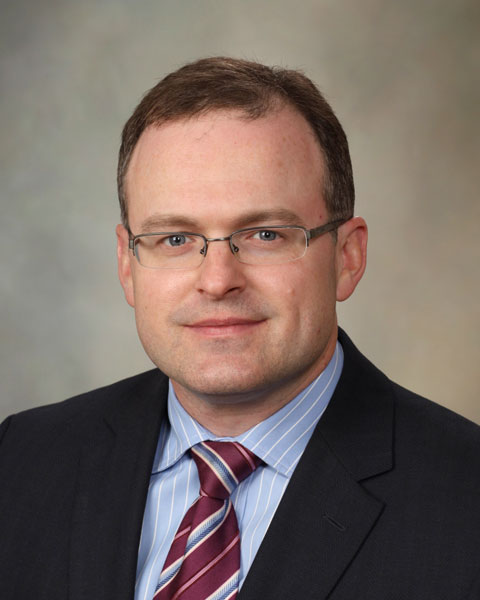 Matthew T. Gettman
Professor
Department of Urology, Mayo Clinic, Rochester, MN
Matthew T. Gettman, M.D. Mayo Cinic, Rochester, MN

Matthew Gettman, M.D., is a Consultant in the Department of Urology and Professor of Urology at Mayo Clinic College of Medicine in Rochester, Minnesota. He completed his residency in the Department of Urology at Mayo Clinic, Rochester, Minnesota. Dr. Gettman completed endourology fellowship at the University of Texas Southwestern Medical Center in Dallas, Texas, Additional fellowship training was completed in robotic surgery at the University of Innsbruck and Hospital Henri Mondor in Creteil, France.

Dr. Gettman is departmental Vice-Chairman and fellowship Program Director at Mayo Clinic. He has authored greater than 150 scientific publications and has been an invited speaker nationally and internationally on the topic of robotic surgery, natural orifice surgery, and simulation training. He started the Robotic Surgery Program at Mayo Clinic in 2002. He was the first to report on robot-assisted laparoscopic partial nephrectomy, robot-assisted laparoscopic pyeloplasty, and transvaginal laparoscopic nephrectomy in the literature. He is a member of numerous editorial boards including Journal of Endourology, BJU International and European Urology.


Presentation(s):