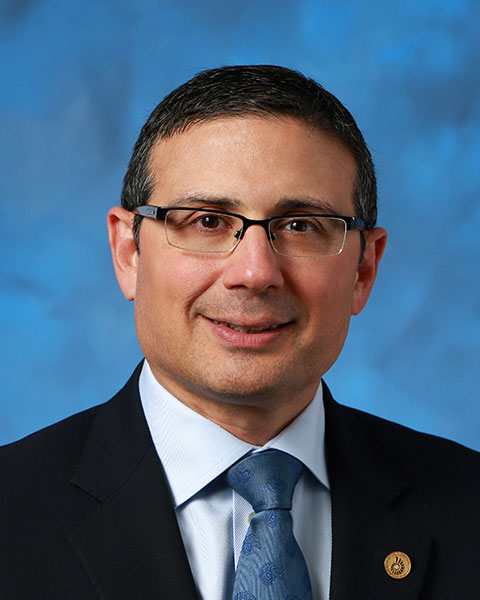 Jaime Landman
Professor and Chair
Department of Urology, University of California, Irvine, Orange, CA
Professor Landman completed his medical training at Columbia University. He then completed his Urology residency at Mt. Sinai Hospital in New York before moving to St. Louis to complete his minimally invasive urology training at Washington University under the guidance of Dr. Ralph Clayman. Dr. Landman's fellowship training focused on the minimally invasive treatment of renal diseases.

Prof. Landman focuses on developing new clinical approaches to minimally invasive and more effective treatments for surgical renal diseases such as renal cell carcinoma, urolithiasis and ureteropelvic junction obstruction. For the past decade, his clinical practice has been focused almost exclusively on the minimally invasive management of kidney disease with a focus on renal oncology and urolithiasis.

Since 2002 Dr. Landman has directed an active minimally invasive urology laboratory. His laboratory has focused largely on innovative minimally invasive solutions in the diagnosis and treatment of urologic malignancies, kidney stones and the development of minimally invasive surgical technologies.

A major focus of Dr. Landman's efforts has been the didactic and technical training of students, residents and fellows. Dr. Landman has had an active role in medical student and resident education since 2001. Since 2002 Dr. Landman has been actively directing the Endourology sanctioned clinical and research fellowship, and he was until recently the program director for the UC Irvine Urology residency. Dr. Landman engendered and currently directs the LIFT (Leadership Innovation Fellowship Training) program at UC Irvine and has focused on helping medical students become academic leaders in Urology.

A current focus of Dr. Landman's research remains didactic and technical training for students, residents and fellows. His research team continues to develop novel strategies for surgical education.

Presentation(s):