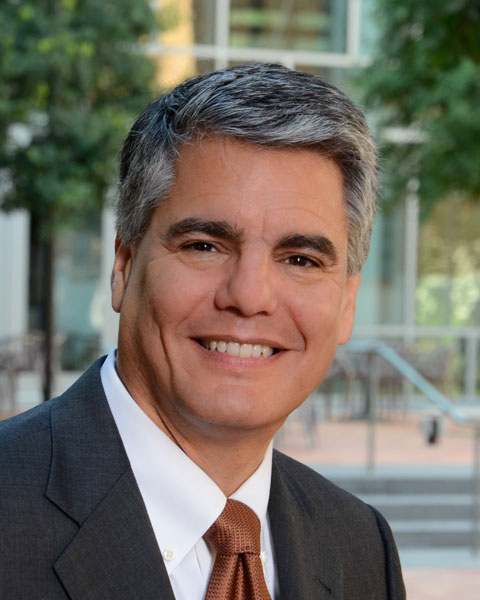 Greg L. Fenves
Gregory L. Fenves, Ph.D., M.ASCE, is president of
the University of Texas at Austin and an
internationally recognized structural engineer.
Fenves spent 20 years on the faculty of UC
Berkeley, where he became an internationally
recognized expert on structural engineering for
earthquakes, making contributions to the modeling and
simulation of structural and geotechnical system behavior
under earthquake loading. Fenves led the development of the
Open System for Earthquake Engineering Simulation
(OpenSees), a highly modular software framework for
modeling and computing the response of structural and
geotechnical systems. For his accomplishments, Fenves has
received four major awards from the American Society of Civil
Engineers, was inducted to the National Academy of
Engineering in 2014, and is a corresponding member of the
Mexican Academy of Engineering.
Presentation(s):