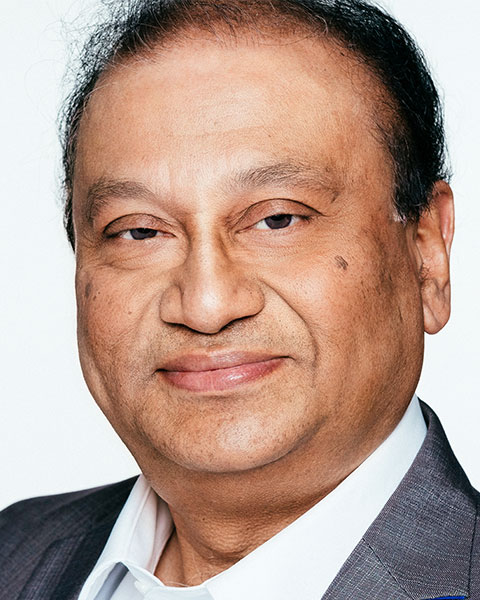 Dr. Mansur Hasib, CISSP, PMP, CPHIMS
Program Chair, Cybersecurity Technology, The Graduate School
University of Maryland University College (UMUC)
2017 Cybersecurity People's Choice Award and 2017 Information Governance Expert of the Year Award winner, Dr. Mansur Hasib is the only cybersecurity and healthcare leader, author, speaker, and media commentator in the world with 12 years' experience as CIO, a Doctor of Science in Cybersecurity (IA), and the prestigious CISSP, PMP, and CPHIMS certifications. Dr. Hasib has 30 years of leadership experience in healthcare, biotechnology, education, and energy. Dr. Hasib is Program Chair of the (ISC)2 Americas ISLA Award Winning Master of Science in Cybersecurity Technology Degree Program in The Graduate School at University of Maryland University College (UMUC). UMUC's world leading cybersecurity education programs serve 12,000 students globally at the graduate and undergraduate levels.

With a Bachelor's degree in Economics and Politics and a Master's degree in Political Science, Dr. Hasib has a unique interdisciplinary perspective in digital strategy, business innovation, and cybersecurity. He is the author of Cybersecurity Leadership: Powering the Modern Organization (ebook, paperback, and audio), which is currently #2 best seller of all time among cybersecurity books. He conducted a national study of US healthcare cybersecurity and published the book Impact of Security Culture on Security Compliance in Healthcare in the USA.

Dr. Hasib enjoys table tennis, comedy, and travel and has been to all 50 states of the USA. Follow him on Twitter @mhasib or LinkedIn: www.linkedin.com/in/mansurhasib. Visit Dr. Hasib's website for content and updates: www.cybersecurityleadership.com.
Presentation(s):