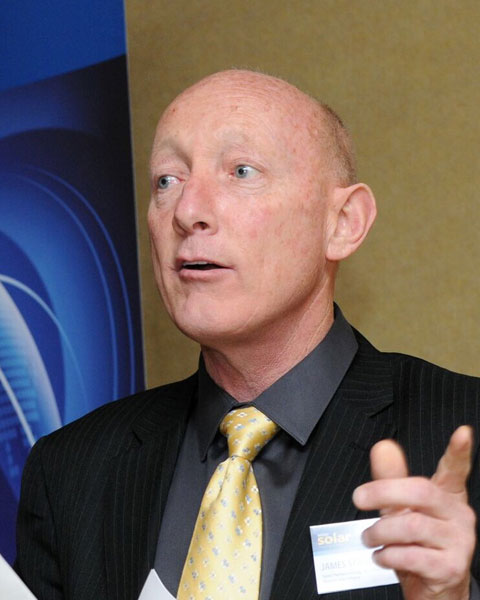 James Spano
Managing Partner
Spano Partners
Name: Jim Spano
Title: Managing Partner

James Spano is a veteran solar developer- having developed over 200 MW- and a Managing Partner of Spano Partners Holdings, LLC. Jim's strong financial background, as well as expertise in real estate and land development, has given him a perspective that is unique among solar energy developers.

Jim is the founder and President of the New Jersey Solar Grid Supply Association (NJSGSA), The Association represents the majority of grid-connected, utility-scale solar generation facilities in New Jersey. Jim is also a Director of the Mid-Atlantic Solar Energy Industries Association (MSEIA). In addition, Jim is an active member of the Intersolar North America Industry Committee. Jim is also on the Industry Board of Intersolar USA, a Board Member of IBESA, and has spoken at numerous Conferences and Summits across the USA.

"You can say I'm an entrepreneur by birth," says Jim. "I enjoy identifying project opportunities and then putting teams together to take a project from concept to completion." In the Spano family businesses, Jim takes a lead role in real estate development and has responsibility for all project finance. In addition, Jim has nearly 30 years of experience in managing financial planning and insurance brokerages. He has retained his credentials as an expert in the insurance, finance, and solar industries and has provided expert testimony in dozens of civil lawsuits in all three sectors.

Through Jim's leadership, Spano Solar Enterprises, the solar development arm of Spano Partners, is now recognized as one of the top privately-owned utility-scale alternative energy developers in New Jersey and as a leader in the Distributed Generation Rooftop Solar Industry. Jim is often called upon as an expert voice to represent the industry in both legal proceedings as well as regulatory and legislative issues.




Presentation(s):