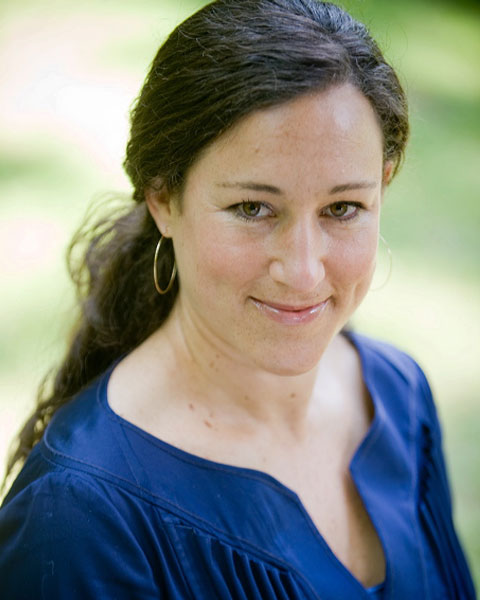 Sara Gutterman
Chief Executive Officer
Green Builder Media
Sara is the Co-Founder and CEO of Green Builder® Media, the leading media company in North America focused on green building and sustainable living. With a comprehensive suite of media channels, demonstration projects, market research, and live events, Green Builder Media offers a blend of visionary and practical information about sustainable living topics, including Internet of Things, smart home technologies, energy efficiency, water conservation, resilient housing, renewables and clean transportation.

As CEO of Green Builder Media, Sara has established a reputation for herself as a visionary thought leader and passionate advocate for sustainability. She works closely with Green Builder Media's sponsors and advertisers to develop long-term green strategies that make a profound impact on the market and are simultaneously sustainable and profitable. Through these relationships, Sara has raised tens of millions of dollars in sponsorships and funding for a variety of Green Builder Media projects.

Since its inception, Green Builder Media has received a multitude of editorial and design awards from leading publishing industry groups. Sara has also received accolades for her work, including the Folio 40, which is a prestigious publishing industry award that is bestowed on 'C-Level Visionaries'.

Prior to founding Green Builder Media, Sara was a venture capitalist with Boulder Ventures, a national venture capital firm, where she raised substantial amounts of money from Limited Partners; evaluated and structured deals; assisted portfolio companies in their growth process; and managed relationships with co-investors and Limited Partners.

Sara graduated from Dartmouth College. She holds an MBA in entrepreneurship and finance from the University of Colorado. She has also studied at Oxford University in England and the University of St. Petersburg in Russia.

She currently lives in Lake City, CO with her husband, where she is a devoted Crossfit instructor, long-distance runner and hiker, and snowboarder.

Presentation(s):
Wednesday, September 26
3:30 PM – 4:00 PM