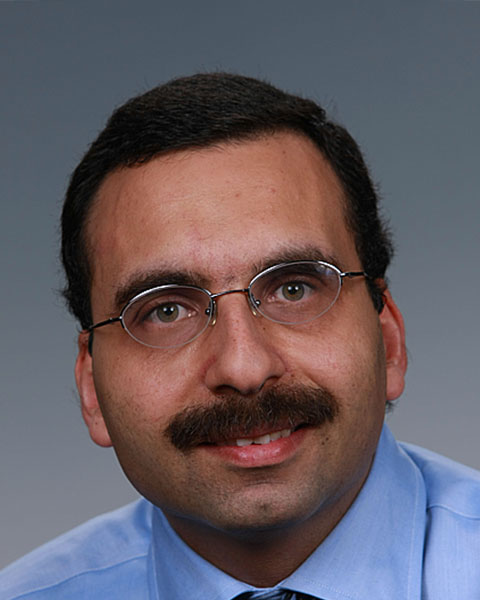 Nader Samaan
Senior Power Systems Research Engineer
Pacific Northwest National Laboratory
Nader Samaan is a senior power systems engineer at Pacific Northwest National Laboratory (PNNL) performing research in the area of renewables integration and transmission planning since 2009. He is the principal investigator (PI) for SunShot National Laboratory Multiyear Partnership (SuNLaMP) project that develops planning and operational tool to enable high penetration of distributed PV through the optimization of sub-transmission voltage regulation. He is the PI for the Dynamic Contingency Analysis Tool (DCAT) that introduces a hybrid steady-state and dynamic analysis approach for cascading outage analysis. He was PNNL technical lead for a study that investigates the impact of high distributed PV penetration of the Duke Energy Carolinas and Florida systems. He was the PI/project manager (PM) for NWPP EIM benefits analysis study that assessed the potential economic benefits of energy imbalance market in the NWPP. He has been also the PI/PM for the WECC VGS balancing authorities cooperation study that investigated cooperation benefits between WECC balancing authorities with high penetration of renewable generation. He has published more than eighty technical papers and reports.
Prior to joining PNNL he has worked in EnerNex corp., Knoxville, TN as a power systems engineer for four years. During this period he has gained extensive experience in the area of wind power engineering.
Prior to that, he was a visiting assistant professor at the department of electrical and computer engineering, Kansas State University during the academic year 2004-05.
Dr. Samaan is a registered professional engineer in the state of Ohio, a senior member IEEE Power Engineering Society where he is a member of the wind and solar power coordinating committee. He obtained his PhD degree from Texas A&M University in 2004, in the area of power system reliability analysis.

Presentation(s):