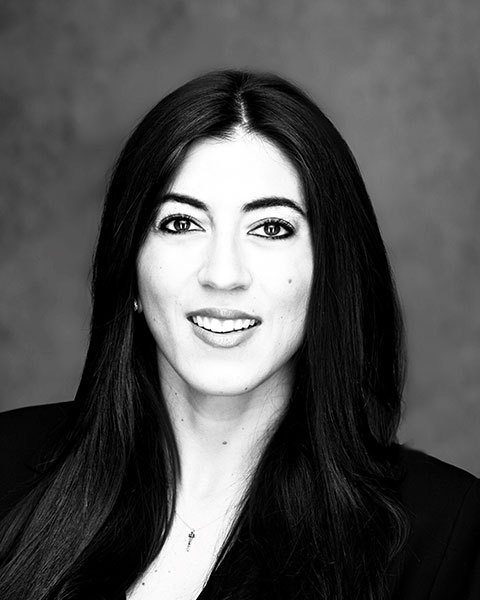 Anastasia Palivos
Acting Commissioner
Illinois Commerce Commission
Anastasia Palivos was appointed to the Illinois Commerce Commission by Governor Rauner in January, 2018.An Illinois native, Palivos is the first Greek-American woman appointed to the Commission and, at 28, the youngest-ever appointed commissioner.During her first five months at the Commission, Palivos hosted a policy session to examine the nexus between electric vehicles and grid stabilization, and later published an article in Public Utilities Fort Nightly discussing EV deployment in Illinois.Palivos also hosted a policy session on the future of energy storage in Illinois, which provided an overview of the history of energy storage and considered best practices to operate and integrate energy storage with the electric grid.

Prior to her appointment, Palivos was a legal and policy advisor to the chairman of the ICC.During that time, Palivos planned, organized, and moderated policy sessions on important and emerging industry issues, such as business and IT investments in cloud computing arrangements, energy efficiency in affordable housing, smart cities, and solutions to resource adequacy.Palivos also spearheaded a Notice of Inquiry to explore the prudency of utility investment in cloud computing by evaluating issues such as cybersecurity and customer rate impacts of such investments.Her efforts ultimately led to a Commission rulemaking proceeding.

Most recently, Palivos worked as a business development strategy analyst for a Chicago-based health intelligence firm.She graduated magna cum laude from DePaul University, with a Bachelor of Arts degree in Political Science and later earned her Juris Doctor at DePaul University College of Law.During her studies, she engaged in a number of volunteer opportunities, including volunteering at the Domestic Violence Courthouse and received the Chancellor's Service Award.Palivos is a founding board member of the Hippocratic Cancer Research Foundation, which provides philanthropic support for cancer research teams at Robert H. Lurie Comprehensive Cancer Center of Northwestern University.
Presentation(s):
Tuesday, September 25
11:00 AM – 12:00 PM