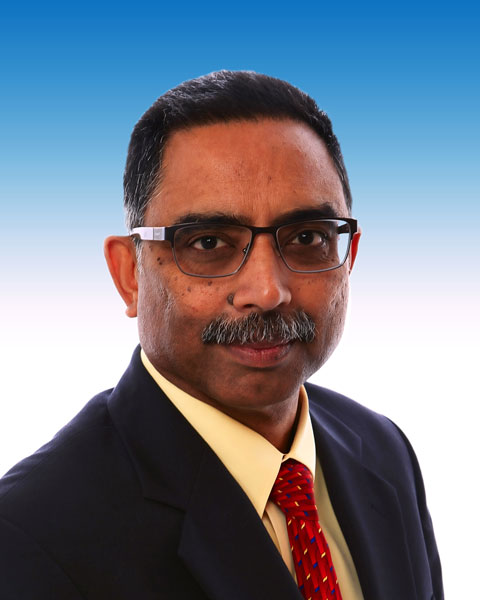 Laks M. Sampath, MSME, MBA
Country Manager, USA/LATAM
Alectris USA, INC.
Laks Sampath heads U.S. and Latin America activities for Alectris. With over a decade of solar PV experience, he articulates a cultivated and seasoned industry perspective in his leadership for the company.

Sampath's solar photovoltaic expertise covers a wide range of installation sizes, types and terrains. These include sites ranging from 2KW to 20MW; residential, commercial and utility scale construction and design through full commissioning responsibilities. Geographically his expertise encompasses the U.S., Mexico and Italy.

Prior to his post with Alectris, he served as the Director, Operations and Maintenance at NRG Home Solar. His industry career encompasses work with leading firms in the solar industry including Trina Solar, NeoZyte, Inc. and SPG Solar, Inc.

Sampath is a strong advocate of designing optimally performing PV systems and more importantly ensuring years of production with proper attention to operations and maintenance. He has forwarded this vision as a speaker at industry forums including Solar Power International, Solar Power Generation, PV America, Sandia Lab Reliability conferences, the Energy Efficiency and Sustainability Symposium and SunSpec Alliance events.

Sampath serves on O&M working groups for SEIA, the Solar Energy Industries Association and for the SunSpec Alliance.

In addition to being a mechanical engineering graduate of Bangalore University, Sampath holds a MS ME from University of Texas at Arlington and a Masters of Business Administration (MBA) from Santa Clara University in California.
Presentation(s):