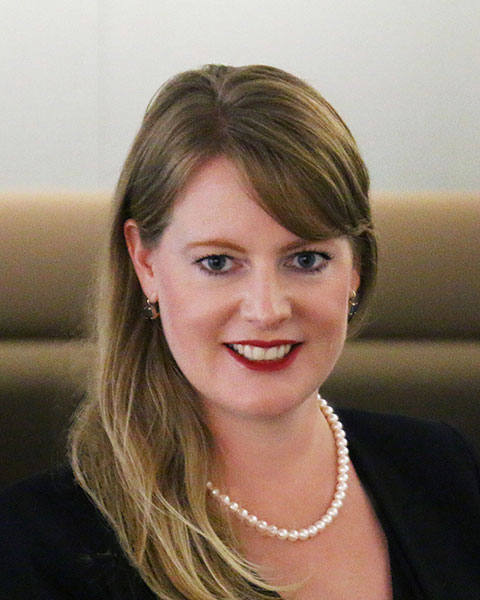 Katherine Gensler
Director, Government Affairs
Solar Energy Industries Association (SEIA)
Katherine Gensler is the Director of Government Affairs for the Solar Energy Industries Association, and recently celebrated her ten-year anniversary. Ms. Gensler lobbies the U.S. Congress and the Administration in support of a variety of solar energy policies, including tax and financing issues, solar power plant siting, and transmission grid policies. She also leads SEIA's advocacy work in the Texas regulatory and legislative arenas.

Previously, Katherine spent six years at the Federal Energy Regulatory Commission, both in Washington, D.C., and in Folsom, Calif., where she advised the Commission on electricity and natural gas policies, particularly the redesign of market rules governing electricity sales in California and the West.

Katherine sits on the Board of Directors for the Business Council for Sustainable Energy and the Advisory Council for Americans for a Clean Energy Grid. She holds her Masters of Public Affairs from Indiana University and her Bachelor of Science in Political Science from the University of Wisconsin. She lives in a solar-powered home on Capitol Hill.
Presentation(s):
Wednesday, September 26
9:30 AM – 10:30 AM