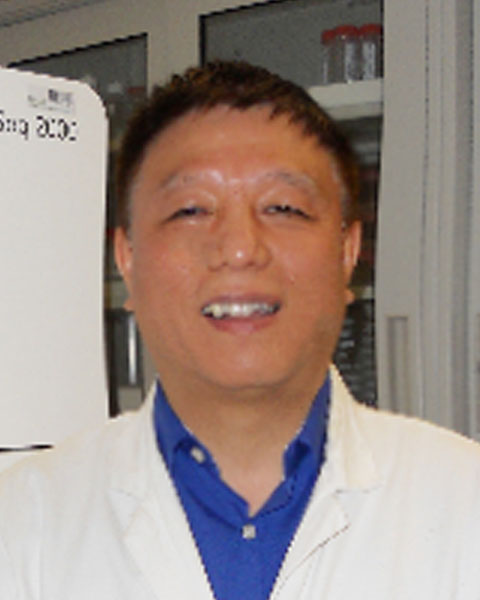 Hai-Ri Li
Scientist
University of California, San Diego
Name: Hai-Ri Li Affiliation: University of California, San Diego

Position Institution Year(s)
Project Scientist UC, San Diego 2007-Present
Postdoc Fellow UC, San Diego 2002-2006
Postdoc Fellow Sanford-Burnham Medical Research Institute 2000-2001

EDUCATION / TRAINING:
Institution or Location Degree Year(s) Field of Study
China Medical University MS 1986-1989 Endocrinology, Medicine
Jiamushi Medical College, China MD 1977-1983 Medicine

EXPERTISE AND RELEVANT EXPERIENCE

I have been involved in genomics, especially in RNA. I developed two simple RNA-seq methods, one for whole transcriptome profiling and another for 3' end of RNA profiling.

In addition, I developed a target gene profiling method, i.e. RASL-seq (RNA-mediated Annealing, Selection and Ligation, combined with high-throughput sequencing). We applied it to chemical screening in prostate cancer cells. We selected hundred genes in androgen receptor pathway as signatures and observe which chemical compounds affect androgen receptor pathway genes. We sequenced 1536 samples in single lane of Illumina flowcell and found a few promising candidates for prostate cancer therapy. Recently we also applied it to identification of RNA processing regulators and found new previously undescribed RNA processing regulators, which will be helpful in exploring new mechanisms in different diseases.

Presentation(s):