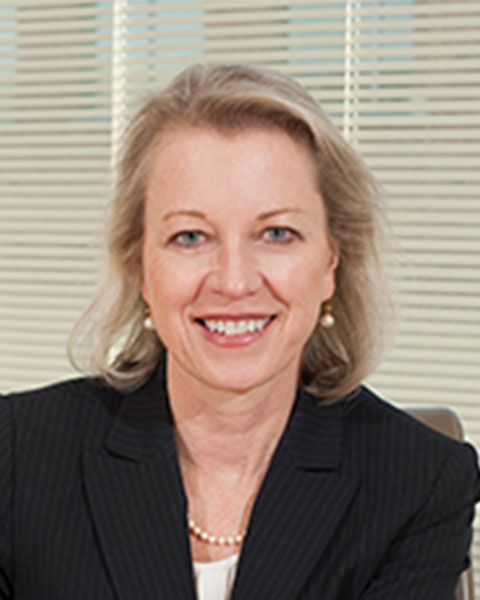 Susan T. Mayne, PhD
Director
U.S. Food and Drug Administration
usan Mayne, Ph.D., joined the U.S. Food and Drug Administration in January 2015 as the new director of the Center for Food Safety and Applied Nutrition (CFSAN). In this role, Dr. Mayne leads the center's development and implementation of programs and policies related to the composition, quality, safety, and labeling of foods, food and color additives, and cosmetics.

An internationally recognized public health leader and scientist, Dr. Mayne received a B.A. in chemistry from the University of Colorado. She earned a Ph.D. in nutritional sciences, with minors in biochemistry and toxicology, from Cornell University.

Dr. Mayne has conducted extensive research into the complex role of food, nutrition, and other health behaviors as determinants of chronic disease risk. She is author or coauthor of more than 200 scientific publications. As a self-proclaimed pragmatic optimist, Dr. Mayne champions collaboration between academia, industry, and government to advance science for public health impact.

Before joining the FDA, Dr. Mayne was the C.-E.A. Winslow Professor and Chair of the Department of Chronic Disease Epidemiology at the Yale School of Public Health, and Associate Director of Yale Cancer Center.

Dr. Mayne has completed two consecutive terms on the Food and Nutrition Board of the National Academy of Sciences, and a five-year term on the Board of Scientific Counselors for the U.S. National Cancer Institute. She also served on a nutrition advisory committee for the FDA. She has worked closely with other government agencies, including the U.S. Department of Agriculture, on developing practical applications of research.


Presentation(s):
Monday, June 11
12:00 PM – 12:45 PM