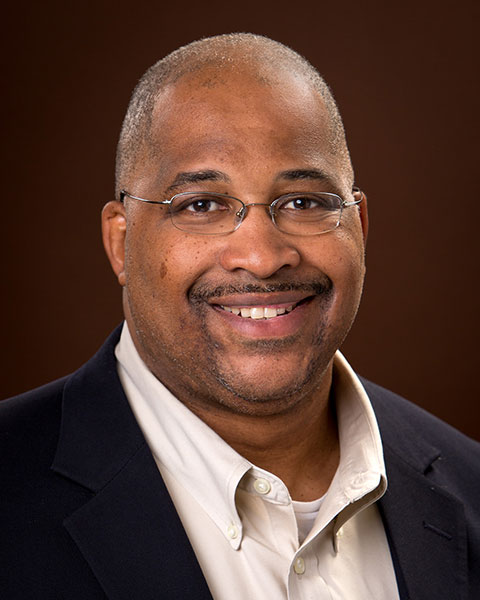 Jimmie Smith, Jr., MD, MPH
Assistant Professor of Practice and Liaison for Academic Health Department
Mercer University, College of Health Professions
Dr. Jimmie Smith serves as an Assistant Professor of Practice for Mercer University, College of Health Professions & Liaison for the Academic Health Department (AHD) with the Georgia Department of Public Health, North Central Health District. He has facilitates courses at the undergraduate and graduate levels (BSPH and MPH), and as the AHD Liaison, serves as the Chronic Disease Prevention Manager for a thirteen county region in central Georgia. This relationship is the first of its kind in the state of Georgia, and is helping to strengthen the links between public health practice and academia by engaging students in real-world public health practice throughout Georgia.

Dr. Jimmie Smith graduated from Johnson C. Smith University in 1990, received his medical degree from Wayne State University in 1994, and completed residency training at the Southwest Georgia Family Medicine Residency Program in Albany, Georgia. After residency, he was selected as the Education Staff Fellow for the American Academy of Family Physicians. He earned a Master of Public Health Degree with a concentration in Environmental Health from Fort Valley State University, and has completed graduate courses Educational Leadership from Mercer University.

His professional experiences include, but are not limited to, having served as the Professor of Practice with Argosy University-Atlanta, and adjunct professor roles with Atlanta Metropolitan College and the Department of Community Medicine at Mercer's School of Medicine. He has managed the Safe Schools, Healthy Students Initiative for Bibb County Schools, served as the Deputy Director of Clinical Services for the Fulton County Department of Health and Wellness, and served as the Health Services Program Supervisor for the Macon-Bibb County Health Department. Dr. Smith gained federal public health experience while serving as the Special Assistant to the Assistant Secretary for Health and 16th Surgeon General of the United States.

Presentation(s):