Category: Public Librarians Symposium
142 - From Class Project to Published Work: A Librarian's Role in Publishing
Tuesday, May 22
2:00 PM – 2:55 PM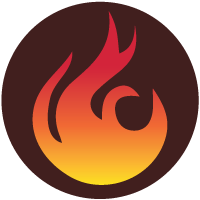 Objectives: University librarians support institutional missions beyond the walls of the academic health center, with efforts including instruction to undergraduates and international outreach. A librarian at the Health Science Center Library at the University of Florida worked with numerous partners to edit and publish a conservation-themed children's book. Community health can be tied to the health of that community's environment; education can be a first step in improving both.


Methods: The librarian taught a one-credit Honors course on the book "Thank You, Madagascar: the Conservation Diaries of Alison Jolly". The course required students to develop an original class project. Two students wrote and illustrated an engaging children's alphabet book, concentrating on Malagasy animals and plants. Based on the exceptional quality of the work, the librarian was inspired to have the book published, with the goal of distribution to NGOs and other educational/conservation entities within Madagascar. As editor, the librarian consulted with educators in Madagascar to examine cultural nuances, and with on-campus experts for publishing and copyright issues. Based on feedback, she worked with the student authors to identify culturally-appropriate content, and partnered with a Malagasy colleague to reorganize the layout for clarity, simplify the text for age-appropriateness and translate the final product into Malagasy.

Results: The illustrated children's book "Madagascar From A to Z" is the end product of these collaborations. This book is expected to be distributed to non-governmental agencies, schools, and research centers in Madagascar during UF's annual study abroad course in July of 2018.

Conclusions: Collaborations external to the library can grow in unexpected and meaningful ways, while still supporting the missions of the institution; in this case the missions of instruction, service, and internationalization. Working closely with students and the Malagasy colleague has enriched the librarian's work, and resulted in a collaborative tangible product that promises to make a difference.