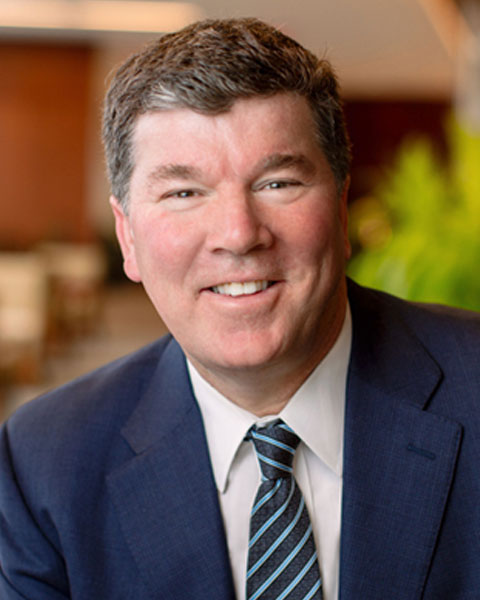 Moderator :
A. Keith Stewart, M.B., Ch.B.
Division of Hematology/Oncology
Mayo Clinic
Scottsdale, Arizona
Keith Stewart, M.B., Ch.B., is a consultant in the Division of Hematology and Oncology, Department of Internal Medicine at Mayo Clinic in Arizona. He currently serves as the Carlson and Nelson Endowed Director of the Center for Individualized Medicine and is recognized as the Vasek and Anna Maria Polak Professor of Cancer Research. Dr. Stewart holds the academic rank of professor of medicine, Mayo Clinic College of Medicine. He joined the staff
of Mayo Clinic in 2005.

Dr. Stewart earned his M.B., Ch.B. degree at Aberdeen University Medical School, United Kingdom, and an MBA degree at the University of Western Ontario. He completed an internship at Glasgow Royal Infirmary, Glasgow, United Kingdom; a residency in internal medicine at Queens University, Kingston, Ontario; a fellowship in hematology at the University of Toronto; and a fellowship in research at New England Medical Center, Boston.

Dr. Stewart's research focuses on the biology, genomics, and individualized treatment of multiple myeloma. He has over 20 years of sustained national funding for a laboratory research program in genomics and biology of myeloma and has led numerous clinical trials of new drugs for this blood cancer. He consistently publishes in high-impact scientific journals and holds editorial and reviewer responsibilities for several prominent publications. He is frequently invited to give presentations on his research both domestically and internationally and has authored over 300 journal articles, abstracts and other written publications.

In recognition of his work, Dr. Stewart has received numerous awards and honors, including being named the Scott-Whitmore Chair in Hematology and Gene Therapy, conferred by the University of Toronto; one of Canada's Top 40 Under 40; and one of America's Top Doctors, conferred by Castle Connolly Medical Ltd.

In addition to his research activities, Dr. Stewart is active in education and mentoring. He holds full faculty privileges in Molecular Pharmacology and Experimental Therapeutics at Mayo Graduate School, Mayo Clinic College of Medicine. He has also served in several leadership roles across both research and practice at Mayo Clinic, including as dean for research in Arizona, chair of the Arizona Research Operations Management Team, and a member of the Arizona Executive Operations Team and Clinical Practice Committees.

Dr. Stewart holds memberships with numerous professional organizations, including the Royal College of Physicians and Surgeons of Canada, National Cancer Institute, American Society of Clinical Oncology, American Society of Hematology, and Leukemia & Lymphoma Society, and he serves on the Scientific Advisory Board for the Multiple Myeloma Research Foundation.

Presentation(s):