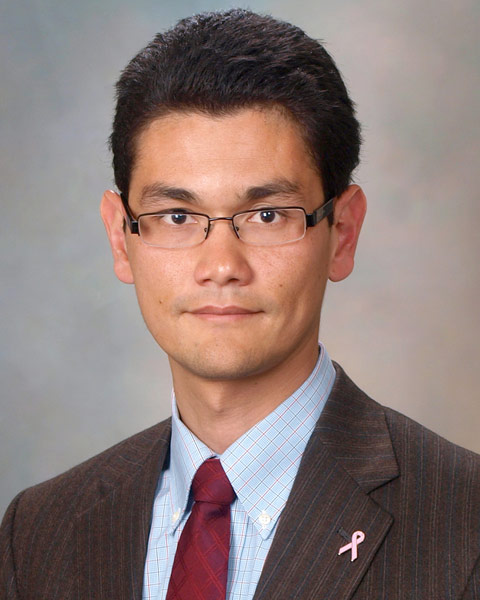 Moderator :
Alan Bryce, MD
Assistant Professor of Medicine, College of Medicine
Mayo Clinic
Phoenix, Arizona
Alan H. Bryce, M.D., is a physician in the Division of Hematology and Oncology, Department of Internal Medicine at Mayo Clinic Arizona and serves as vice chair and practice chair of the division. He currently serves as medical director of the Genomic Oncology Clinic at Mayo Clinic in Arizona. He holds the academic rank of assistant professor of medicine, Mayo Clinic College of Medicine. He joined the staff of Mayo Clinic in 2011.

Dr. Bryce earned his B.S. degree in biochemistry at University of California, Los Angeles, and his M.D. degree at Finch University of Health Sciences, Chicago Medical School. He completed a residency in internal medicine and a fellowship and chief fellowship in hematology/oncology at Mayo Graduate School of Medicine.

Dr. Bryce's research centers on understanding the genetic mutations of individual cancer cells in order to allow for a precise, targeted treatment strategy. The ultimate goal is for every patient to have their tumor biopsied and sequenced, resulting in a personalized treatment plan. In his leadership role with the Genomic Oncology Clinic, he utilizes whole genome sequencing of tumors to identify key driver mutations. This approach allows for precise targeting of a patient's tumor, leading to a greater chance of remission. Dr. Bryce participates in community outreach to underserved populations and has in interest in health disparities research. He has authored numerous journal articles, abstracts and other written publications.
Dr. Bryce has received numerous awards and honors, including the Excellence in Teaching Recognition Award, conferred by Mayo Medical School, Mayo Clinic College of Medicine; the Young Investigator Award, conferred by the American Journal of Hematology; the Oncology Scholar in Training Award, conferred by the American Association of Cancer Research, Bristol-Myers Squibb; and the Outstanding Trainee Award, conferred by the Hematology/Oncology Fellowship Program, Mayo Clinic.


Presentation(s):