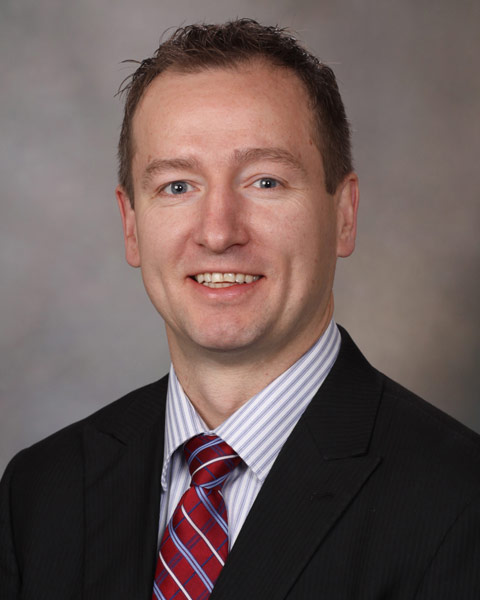 Moderator :
Eric W. Klee, PhD
CONS-RESEARCH
Mayo Clinic
Eric W. Klee, PhD is a Consultant in the Division of Biomedical Statistics and Informatics, Department of Health Sciences Research, with joint appointments in the Department of Medical Genetics and in the Division of Laboratory Genetics, Department of Laboratory Medicine and Pathology. He serves as director of the Bioinformatics Core, Department of Laboratory Medicine and Pathology, and associate director of Bioinformatics, Mayo Clinic Center for Individualized Medicine. Dr. Klee holds the academic rank of associate professor of medical informatics, Mayo Clinic College of Medicine and Science. He joined the staff of Mayo Clinic in 2005.


Dr. Klee's research within the Center for Individualized Medicine is focused on the application of genomics to improve patient care. He directs the Translational Research Program that uses multi-omic, protein modeling, and functional studies to understand and aid in the diagnosis and treatment of rare or previously undiagnosed diseases. Additionally, Dr. Klee works with the Department of Laboratory Medicine and Pathology to develop new methods for improving diagnostic NGS testing. He consistently publishes in high-impact scientific journals and is frequently invited to give presentations on his research. He has authored numerous journal articles, abstracts and other written publications.

In recognition of his work, Dr. Klee received the National Academy of Clinical Biochemistry Distinguished Abstract Award, conferred by the National Academy for Clinical Biochemistry, and he was selected for the KL2 Mentored Career Development Program through the Mayo Clinic Center for Translational Science Activities.
Presentation(s):