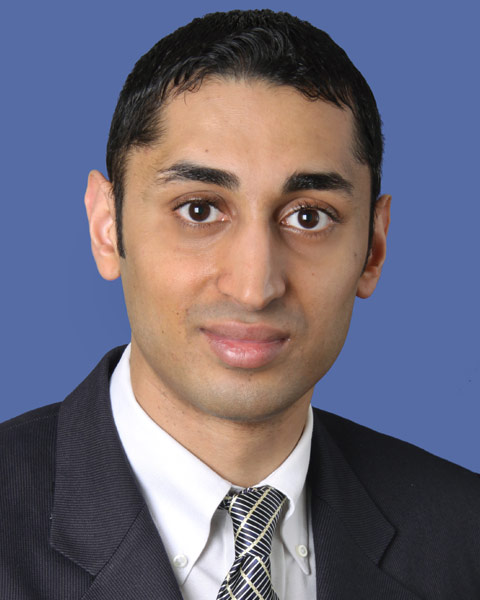 Ripal T. Gandhi
Attending Physician
Miami Cardiac & Vascular Institute
FIU Herbert Wertheim College of Medicine, USF College of Medicine
A member of the Miami Cardiac & Vascular Institute physician team, Dr. Gandhi specializes in minimally invasive treatments for peripheral vascular disease, cancer, and other diseases. He treats a diversity of medical conditions, including PAD, aortic disease, aneurysms, carotid disease, DVT, and cancer.

Dr. Gandhi did his undergraduate studies at Northwestern University and Harvard University. He graduated summa cum laude (highest honors). He received his degree in medicine from Northwestern University Medical School, where he also graduated with honors.

Because of his interest in discovering new therapies, Dr. Gandhi also dedicated an entire year to biomedical research at the renowned Memorial Sloan-Kettering Cancer Center. He also served as a research fellow at the National Institutes of Health (NIH). He has published his findings in several scientific journals, including the Journal of Vascular and Interventional Radiology, Journal of Vascular Surgery, Vascular Medicine, Interventional Cardiology, and Journal of the American College of Surgeons. He also authored several textbook chapters and presented his research at national and international meetings.

Dr. Gandhi is the recipient of multiple awards, including the American College of Physicians Certificate of Merit for Outstanding Performance in Medicine, RSNA resident research award, and scholar award/travel grant from the Society of Interventional Radiology. In addition, he was recently honored with the Patients' Choice Recognition Award, given to physicians most highly regarded by their patients.

He is the co-author of the textbook Interventional Oncology which was recently published. Interventional therapies for cancer are performed in conjunction with the Miami Cancer Institute.

Presentation(s):