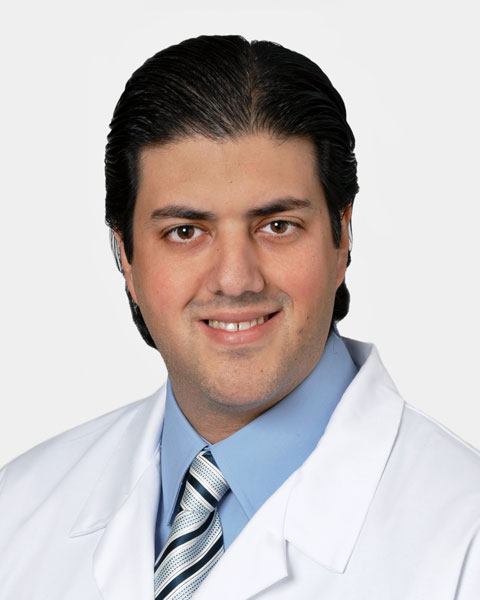 Guilherme Dabus
Interventional Neuroradiology
Miami Cardiac & Vascular Institute
Dr. Guilherme Dabus is an interventional neuroradiologist member of Miami Vascular Specialists. He is the Director of the Fellowship Program in Interventional Neuroradiology/ Neurointerventional Surgery at the Baptist Cardiac and Vascular Institute and Baptist Neuroscience Institute. Before joining our group, Dr. Dabus served as Assistant Professor of Radiology and Neurological Surgery at Feinberg School of Medicine of Northwestern University and as the Assistant Director of the Northwestern Neuroendovascular Program and Director of Neuroangiography at Northwestern Memorial Hospital in Chicago.

Dr. Dabus earned his medical degree from the Santos School of Medical Sciences – FCMS followed by Radiology residency at the State University of Campinas – UNICAMP. He subsequently completed a Neuroradiology fellowship at Northwestern University in Chicago, followed by Interventional Neuroradiology/ Neurointerventional Surgery fellowships at Mallinckrodt Institute of Radiology - Washington University in St. Louis and at Massachusetts General Hospital – Harvard Medical School in Boston from 2004 to 2008.

He has several national and international publications including peer-reviewed manuscripts, invited review articles and book chapters. He was the Guest Editor for the Techniques in Vascular and Interventional Radiology Acute Ischemic Stroke Edition (Volume 15, Issue 1, March 2012) and for the American

Journal of Neuroradiology Special Collection: Vascular Lesions of the Head and Neck: Diagnosis and Intervention (October 2012).
Dr. Dabus is board-certified in Radiology with added qualification in Neuroradiology. He is a senior member of the Society of NeuroInterventional among others.

Dr. Guilherme Dabus is also Associate Professor of Radiology, Neurology and Neurosurgery at Herbert Wertheim College of Medicine at FIU.



Presentation(s):