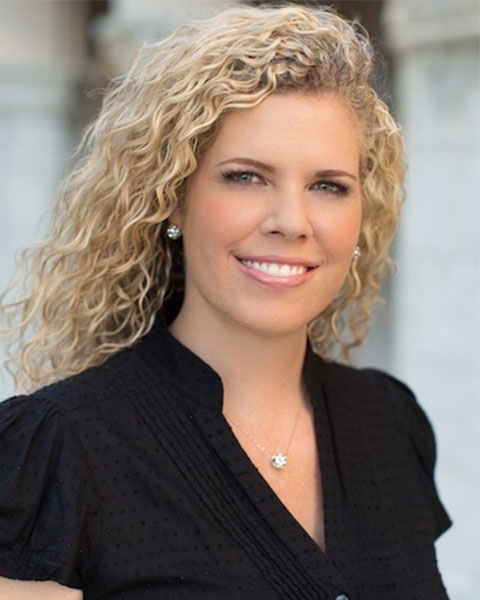 Tiffany S. Gwartney, DNP, ARNP, NNP-BC
Neonatal Nurse Practitioner
Johns Hopkins All Children's Hospital
Saint Petersburg, Florida
Tiffany Gwartney, DNP, ARNP, NNP-BC is a full time assistant professor at The University of South Florida, part time neonatal nurse practitioner (NNP) at Johns Hopkins All Children's Hospital, and researcher. Dr. Gwartney graduated with her Master of Science in Nursing degree from Vanderbilt University School of Nursing in 2010, and her Doctorate of Nursing Practice, also from Vanderbilt University School of Nursing in 2015.

Her research interests include simulation and the management of high-risk newborns in the delivery room, education, neonatal diabetes, and role transition for novice NNPs. Her doctoral scholarly project was titled, "Designing a Cyclical Continuing Education Program with Simulated Neonatal Resuscitation Skills Practice for Neonatal Nurse Practitioners". Dr. Gwartney is implementing and working towards publishing her scholarly work with the hope that other neonatal intensive care units (NICU) will adopt similar practices for regular resuscitation skill practice programs. Dr. Gwartney has had several opportunities to speak internationally regarding the benefits of deliberate, routine practice of high acuity, low-volume skills.

She is a member of Sigma Theta Tau (Iota Chapter) and is actively involved in several neonatal professional organizations: Florida Association of Neonatal Nurse Practitioners [president], Council of International Neonatal Nurses [education committee member], National Association of Neonatal Nurses [member], and The American Academy of Pediatrics [member].

Dr. Gwartney enjoys traveling for pleasure but has also found herself working triage in a children's clinic located in the remote village of Zapote, Guatemala, as well as teaching NICU nurses in Shanghai, China. Her enthusiasm for teaching continues to be evident in her role as an active Neonatal Resuscitation Program (NRP) instructor.

Presentation(s):