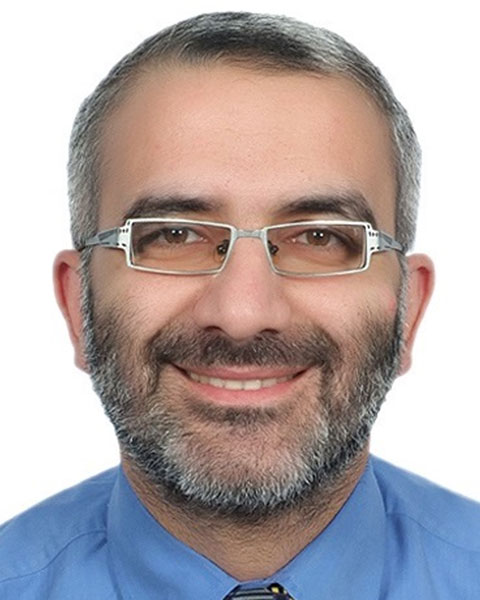 Mohammad Bayoumi
Neonatology Fellow
Hamad Medical Corporation
Doha, Qatar
I am Dr. Mohammad Bayoumi, a Neonatal - Perinatal Fellow in Neonatal-Perinatal Fellowship Program at Hamad Medical Corporation in Qatar. I have joined the fellowship program after completing my Master and Doctorate of medicine degrees from Al – Azhar University in Cairo, and Membership of the Royal College and Child Health (MRCPCH) from the United Kingdom (UK). Besides training pediatric residents and medical students, my clinical interests focus on neonatal resuscitation simulation, team training and debriefing, inter - professional education and strategies to improve neonatal procedural success rates among trainees and neonatal providers. I did not expect to get such support from my leaders who encouraged me to do my best in the fields of neonatology and simulation based education. I was given the trust to lead the Neonatal Simulation Program in my institute. I feel that it was a great chance to unlock my potential. In addition to that, I am the director of the Pediatric Communication Skills Simulation Course and Pediatric Central Line Simulation Course which are accredited by the Qatar Council for Healthcare Practitioners. I also participate as an Instructor in the Neonatal Emergencies Simulation Course, Neonatal Resuscitation Program and Communication Skills Course.
I have been elected to be a trainee representative in the Board of Directors of the International Pediatric Simulation Society (IPSS). I am also a member of the Society for Simulation in Healthcare (SSH). My aim is not only to learn but also to disseminate and to take what I have learned in this interesting field to the bedside. I am currently involved in research studies in the field of neonatal simulation.
I am pleased to be the manager of the Mobile Pediatric Simulation (MPS) which is a group of healthcare professionals who aim to demonstrate, implement and disseminate unique high quality pediatric simulation-based experience everywhere in the globe. We have conducted several pediatric and neonatal simulation sessions in many countries. They have drawn both local and regional participants. Our Director, Dr. Mostafa Elbaba got the best poster and the best oral presentation in IPSSW2017, so we hope for more in Amsterdam!
Presentation(s):