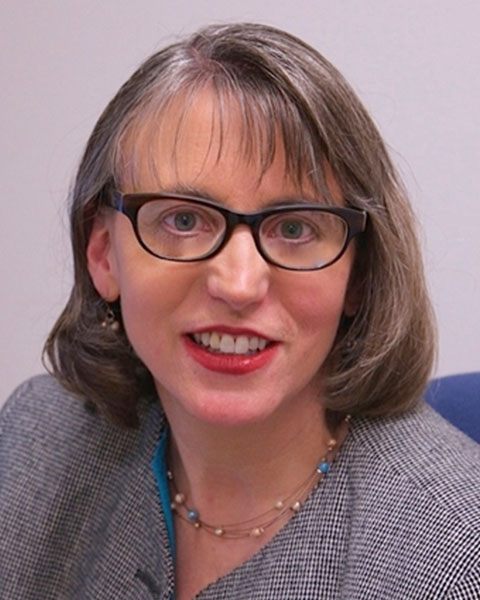 Constance Houck, MD, MPH
Senior Associate in Perioperative Anesthesia
Boston Children's Hospital
Boston, Massachusetts
Constance S. Houck, MD, MPH, FAAP

Dr. Houck is a Senior Associate in Perioperative Anesthesia at Boston Children's Hospital and an Associate Professor of Anaesthesia at Harvard Medical School. She completed training in Pediatrics, Anesthesiology and Pediatric Critical Care Medicine and currently serves as the Clinical Director of the Hospitalist program and co-director of the Rapid Response Team at Boston Children's Hospital at Waltham. As a pediatric anesthesiologist and surgical hospitalist, Dr. Houck provides care to children throughout the perioperative period – providing preoperative evaluation and preparation, intraoperative anesthesia and postoperative hospital-based care. She has been able to leverage her acute care and critical care skills to help build a multidisciplinary Rapid Response Team to provide urgent and emergent care for all children cared for in this satellite hospital located 12 miles away from the main hospital facility. In addition, as part of hospital-wide quality improvement efforts, she has co-created a simulation program in collaboration with the Boston Children's Hospital SIMPeds™ program to provide ongoing training and support for the members of the BCH Waltham Rapid Response Team.

For the last 20 years, Dr. Houck has played an active role in advocating for safe and effective perioperative and acute care for children through her many activities with the American Academy of Pediatrics (AAP). She currently serves as the Chair of the AAP, Surgical Advisory Panel and was a key member of the Task Force on Children's Surgical Care that led to the development of the standards for the American College of Surgeons Children's Surgery Verification and Quality Improvement program (ACS CSV). She represents the entire pediatric anesthesiology community as one of just 2 pediatric anesthesiologists on the ACS CSV Verification Committee and is actively involved in efforts to improve perioperative quality and safety at BCH and throughout the country. She is a strong advocate for multidisciplinary team training through simulation and adult learning methods.

Presentation(s):