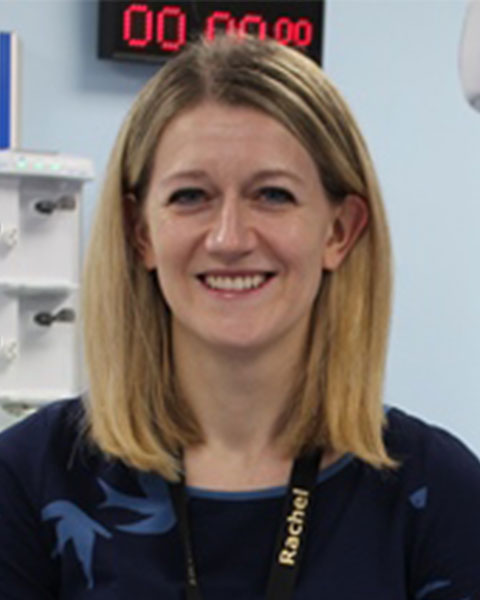 Rachel Sunley, BMBS (Hons) BMedSci (1st) MRCPCH
Consultant Paediatric Emergency Medicine
Bristol Royal Hospital for Children
Bristol, United Kingdom
Dr Rachel Sunley is a Consultant in Paediatric Emergency Medicine at Bristol Royal Hospital for Children. The Department receives 40,000 children a year and is the Major Trauma Centre for the Severn Region. Rachel is Education Lead and is highly passionate about whole team learning within the Emergency Department.

The educational programme includes weekly "Mini Sim", monthly "Big Sim", weekly junior doctor teaching, weekly senior doctor teaching, creation of an Educational Contract for junior doctors and championing learning within the Department to inspire better patient care.

Alongside Karen Moloney, Nurse Educator, and the simulation staff led by Kirsty Brown, she has created a weekly programme of "Mini Sim" simulation that includes nursing staff, nursing assistants, junior and senior doctors. The "Mini Sim" is reflective, tailored to team objectives for learning and responsive, simulating recent clinical incidents within the Trust or nationally. Rachel's other roles in the Department as Major Incident Lead and Mental Health Lead, have ensured innovative simulations in dealing with mental health issues and preparing for mass casualty situations and terrorist attacks. The whole team learning approach builds cohesiveness within a system relying on shift workers and has no impact on patient care happening concurrently within the Department.

Rachel teaches externally on internationally recognised courses including the European Trauma Course, Advanced Paediatric Life Support and Advanced Trauma Life Support.

Presentation(s):