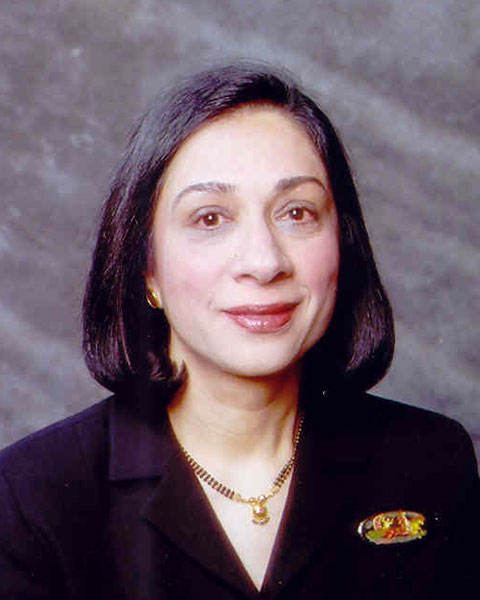 Karmeen Kulkarni, MS, RDN, BC-ADM. CDE
Karmeen Kulkarni is currently the Director of Scientific Affairs, at Abbott Diabetes Care, She was the coordinator for the Diabetes Center at St. Mark's Hospital in Salt Lake City, until September, 2006. In addition, to holding a Master of Science degree in Food and Nutrition from Eastern Michigan University, Karmeen is a certified diabetes educator, board certified advanced diabetes manager and registered dietitian. With more than 25 years experience in the areas of nutrition and diabetes, she is recognized nationwide for her clinical expertise. She has published numerous articles, studies, and nutritional guides for both professional and lay audiences. She has held numerous local, state and national leadership positions .

Karmeen has served as a member on the Content Expert Panel on Advanced Practice and was a member of the 2001-2002 AADE program planning committee. She was a faculty member of both the AADE's professional education programs and the ADbA's Clinical Education Program on Nutrition.
Presentation(s):