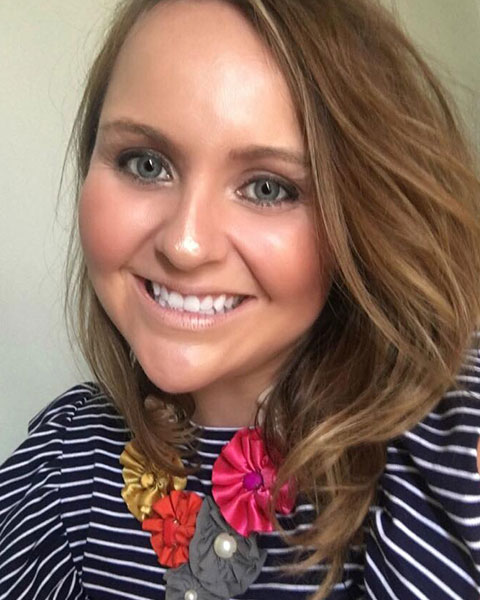 Stefanie Dove, RDN, SNS
Stefanie Dove, RDN, SNS is a Registered Dietitian and Coordinator of Marketing and Community Outreach for Loudoun County Public Schools in Ashburn, Virginia. She is currently completing her MBA in Marketing and Communications at Liberty University. Stefanie speaks at conferences, panels, schools and corporations locally and nationally. She has spoken on countless topics such as marketing in school nutrition, marketing to Gen Z, farm to school, brand management and marketing, Celiac Disease and food allergies. She works tirelessly with teachers in Loudoun County to promote nutrition and wellness in the schools and has been instrumental in enhancing the school garden program for her district. Prior to working in School Nutrition, Stefanie lead the marketing efforts for several food companies in New York City and was the social media manager for two nutrition lifestyle blogs.

She is a member of the School Nutrition Association where she serves on the Young Professionals Task Force and is the Past President of the Loudoun County chapter. In October, 2017, Stefanie represented SNA on the Millennial Panel to discuss engagement opportunities for associations. Stefanie is a member of the Academy of Nutrition and Dietetics, Northern Virginia Dietetic Association where she serves as Social Media Chair, Virginia Dietetic Association, School Nutrition Services Dietetic Practice Group where she serves as the Sponsorship Chair, Nutrition Entrepreneurs Dietetics Practice Group, Dietitians in Business and Communications Dietetics Practice Group.

Presentation(s):