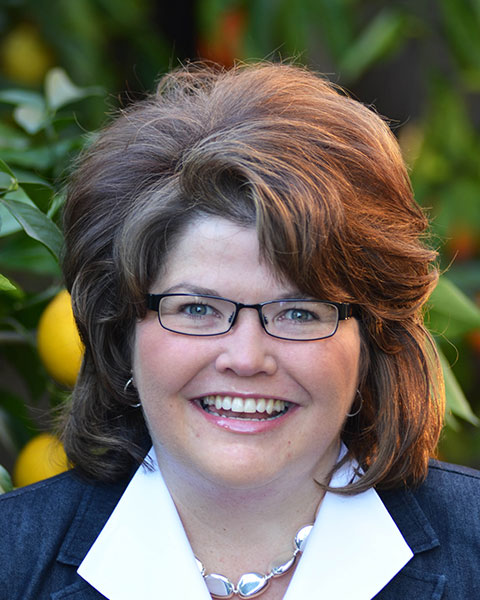 Amy Myrdal Miller, MS, RDN, FAND
Amy Myrdal Miller is an award-winning dietitian, farmer's daughter, public speaker, author, and president of Farmer's Daughter® Consulting, Inc., an agriculture, food, and culinary communications firm.

During her 20-year career, Amy has worked for the agri-business division of Fleishman Hillard, conducted clinical research trials on behalf of various food clients at the Rippe Lifestyle Institute, directed nutrition education and nutrition marketing for Dole Food Company, spearheaded the global health research program for the California Walnut Commission, and led conference programming for The Culinary Institute of America for foodservice, culinary, and healthcare audiences.

Today Amy works with a variety of clients across the food system, including seed companies, grower cooperatives, commodity boards, national brands, colleges, and restaurants. A well-known thought leader, Amy has presented at more than 100 agriculture, food, fitness, and nutrition conferences the past five years. She writes a monthly "Flavor on the Menu" column for Produce Business magazine.

Amy is a National Dairy Council Ambassador and a member of The Beef Checkoff Beef Expert Bureau. She also serves on the Monsanto L.E.A.D. Network, a nationwide group of dietitians who work to dispel myths and misperceptions about our food system.

Amy received her BS in dietetics from the University of California, Davis and her MS in nutrition communication from Tufts University Friedman School of Nutrition Science and Policy. She completed her dietetic internship at the University of Minnesota Hospital and Clinics.

A farmer's daughter from North Dakota, today Amy and her husband Scott Miller live in Carmichael, California.

Presentation(s):