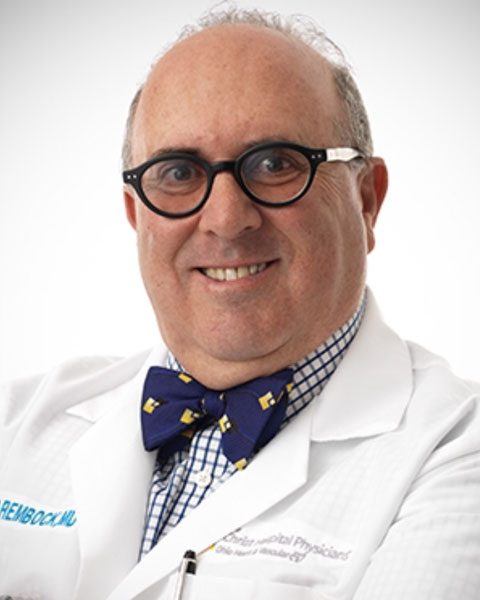 Ian J. Sarembock, MB, ChB, MD
Medical Director, Valve & Structural Heart Care Line
The Christ Hospital Health Network
Ian J. Sarembock, MB, CHB, MD, FACC
Ohio Heart & Vascular Center
Medical Director, Valve & Structural Heart Care Line
Harold C Schott Foundation Endowed Chair in Structural Heart
The Christ Hospital Health Network

Dr. Sarembock, an interventional cardiologist received his medical degree and doctorate at the University of Cape Town. He spent two years at Yale University, then moved on to the University of Virginia, where he did translational and clinical research, taught and practiced medicine. He was Director of the Coronary Care Unit and the Harrison Distinguished Teaching Professor of Internal Medicine. He helped create and maintain translational and clinical research programs and was a leading participant nationally in NIH and industry-supported clinical trials. In 2007, he joined the Ohio Heart and Vascular Center. He has authored a wide range of publications in in high-impact journals and contributed more than 250 peer-reviewed articles, abstracts, book chapters, and invited publications in cardiology. In addition, he is a peer reviewer for many of the leading journals in both clinical and investigational cardiovascular medicine.

Presentation(s):
Friday, April 20
9:00 AM – 10:00 AM