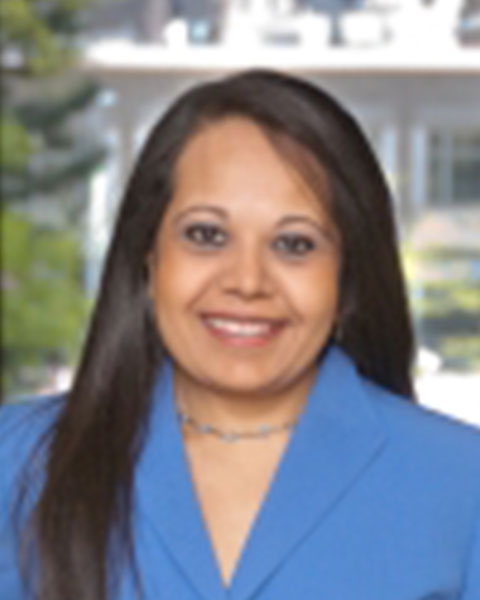 Amee P. Shah, PhD, CCC-SLP
Associate Professor & Research Director, Cross-Cultural Speech, Language & Acoustics Lab
Stockton University
Amee Shah, PhD, CCC-SLP, is an associate professor in the School of Health Sciences and director of the Cross-Cultural Speech, Language, & Acoustics Lab at Stockton University. Shah holds a BSc in audiology & speech rehabilitation, MA in linguistics, MA in speech-language pathology, MPh, PhD, and post-doctorate. Shah is ASHA-certified and has practiced as a bilingual speech-language pathologist for more than 2 decades, spanning India, New York City, Montreal, and Cleveland. Shah's research interests involve the study of the processes of cross-linguistic speech production and perception, with a focus on foreign-accented English. She is a leader and pioneer, working with ASHA in creating an evidence-based area of practice around cultural-linguistic diversity and accent management. She is the author of a leading assessment battery, Comprehensive Assessment of Accentedness & Intelligibility (CAAI), the industry gold standard for assessing and diagnosing communication issues stemming from dialect and accent differences. Her assessment model and intervention techniques are used as seminal and representative models and guides in the training programs for speech-language pathologists offered through leading organizations such as ASHA, Speechpathology.com, and Cross Country Education. She founded three industry-specific models and programs, namely, Doctors without Accent Borders, Corporations without Accent Borders, and Universities without Accent Borders. The communication programs developed and tested under these three industry-specific models made a significant impact in leading organizations such as Cleveland Clinic, Harvard Medical School, Towers Watson, Airgas, Boston University, KeyBank, and Cleveland State University, to name a few. She has peer-reviewed publications in various theoretical and clinical issues of foreign-accentedness. She has been interviewed and featured on many media outlets including NPR, MSNBC, NBC News, Huffington Post, The Atlantic, Today Show, and Fox News.

Financial Disclosures: Financial compensation from ASHA for these presentations

Nonfinancial Disclosures: None

These disclosures apply to all presentations listed below.
Presentation(s):