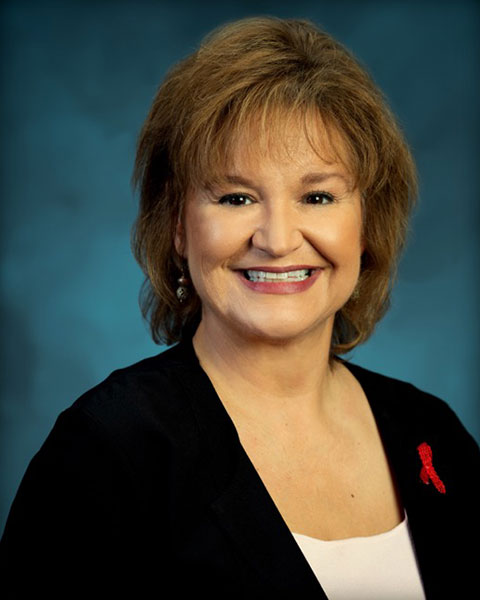 Rita Flegel
Director of the Office of HIV/AIDS Housing
Rita Harcrow Flegel is the Director of HUD's Office of HIV/AIDS Housing. This office oversees the Housing Opportunities for Persons With AIDS (HOPWA) Program, which is the only federal program dedicated to the housing needs of people living with HIV/AIDS. Each year, HOPWA makes grants to more than 220 local communities, States, and nonprofit organizations to increase housing stability for more than 100,000 low-income Americans living with HIV and their families.
Prior to joining HUD in 2015, Rita worked for more than 20 years in the nonprofit sector in rural Alabama developing and operating housing and supportive programs for special needs populations including people living with HIV/AIDS. Her life's work has centered around creating and improving housing and health outcomes for people living with HIV, with a passion toward the mission of ending the HIV epidemic in the United States. She successfully wrote and managed multiple federal and state grants including HUD, HRSA, and SAMHSA programs that assisted very-low income households in the rural south - an area of the country heavily impacted by poverty, new HIV cases, and ongoing HIV stigma. Rita's later work involved the start-up of a new nonprofit agency focused on developing housing programs that not only assisted people living with HIV, but also included those living with other disabilities and chronic homelessness; these programs utilized HUD's HOME and Community Development Block Grant programs, in combination with foundation funds and local resources, for new construction and operation of permanent supportive housing units.
Rita has experience as a consultant to the National AIDS Housing Coalition and as a contract provider of Technical Assistance services for rural and HIV housing programs across the country. She holds a degree in Public Relations from Eckerd College.

Presentation(s):