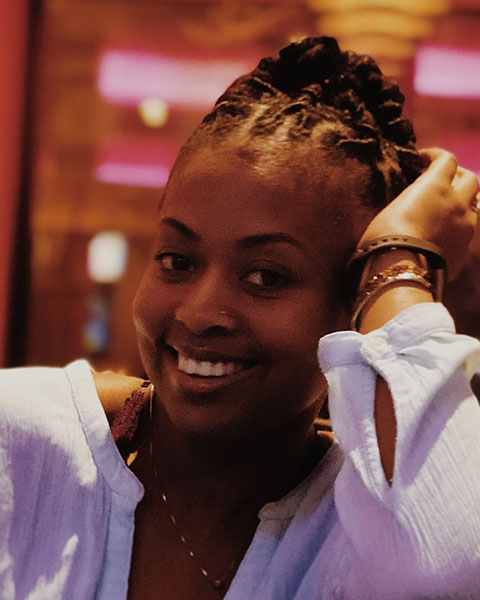 Ma'Sheka Thomas, MBA, CHW, TTS
Program Manager
Access to Wholistic Productive Living Institute, Inc.
Colmar Manor, Maryland
Ma'Sheka A. Thomas, MBA, CHW, TTS, is the program manager of the "HIV Awareness Promoting Prevention for You" (HAPPY) program at Access to Wholistic & Productive Living Institute, Inc. Over the past 2 years, she has worked with HIV positive clients, programs to reduce infant mortality rates, and smoking cessation services while being certified as a Community Health Worker and a Tobacco Treatment Specialist. Her goal is to be involved with the community and practice integrative medicine approaches.
Ma'Sheka has earned her M.B.A. from the University of Baltimore with a concentration in Leadership and Organizational Change. Currently, she is an adjunct professor at Prince George's Community College teaching courses on community based concepts and integrative medicine.
Ma'Sheka is also a holistic based blogger whose purpose is to encourage others by spreading positivity and sharing her light.

Presentation(s):