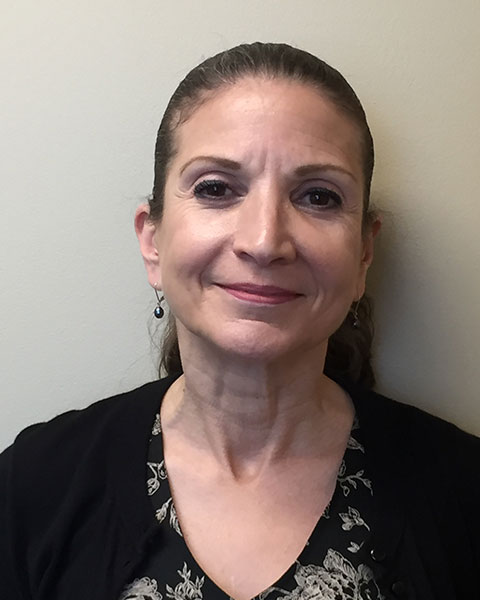 Evett Key, LCSW
Behavioral Health Specialist
LVHN AIDS Activities Office
Allentown, Pennsylvania
Evett Vega is an LCSW at Lehigh Valley Health Network AIDS Activities Office (AAO) in Allentown, PA. Evett joined AAO in 2014 as a Behavioral Health Specialist. Evett has a 22-years history of treating clients/patients in various mental health care settings and in various states of "wellness" in paid and volunteer settings.

Evett co-presented with Robert Pompa at the National HIV Social Work Conference in 2017 and 2016 focusing on the topic of trauma informed care delivery and vicarious traumatization. Evett also co-presenter at the American Psychiatric Association 55th Institute on Psychiatric Services a symposium on "Out of the Office: Treatment in Shelters" in 2003. In addition, Evett was the research coordinator on the coordination of care for the mentally ill, substance abusing, homeless men from a local shelter. Study published in the Journal of Dual Diagnosis in 2008.

Evett earned her master's degree from the University of Pennsylvania in 2005. While in graduate school and in her professional career Evett has pursued an interest in childhood trauma and the sequale related to same. Evett has expanded her interest to implementing trauma informed care for PLWHA in a medical setting.

Presentation(s):