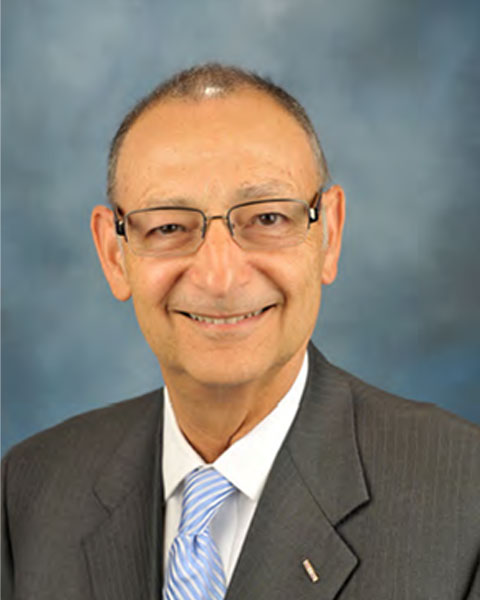 Morris J. Blachman
Associate Dean
University of South Carolina School of Medicine & Palmetto Health
Columbia, South Carolina
Morris J. Blachman PhD, FACEHP, FSACME



Morris J. Blachman, PhD, FACEHP, FSACME, is Associate Dean for Continuous Professional Development and Strategic Affairs and Clinical Professor, Department of Neuropsychiatry and Behavioral Science, University of South Carolina School of Medicine (USCSOM) and Palmetto Health. He has led the University of South Carolina School of Medicine-Palmetto Health Continuing Medical Education Organization since 1996; in addition, Dr. Blachman is a senior management consultant specializing in strategic management.

Dr. Blachman has held leadership positions in the American Association for Medical Colleges (AAMC), the Society for Academic CME (SACME) and the Alliance for Continuing Education in the Health Professions (ACEHP). Locally, he co-chairs the ABMS MOC Portfolio Program Steering Committee; is a leader in integrating medical education across the continuum; serves on major medical school and hospital committees; led Palmetto Health's Graduate Medical Education Strategic Planning process and is co-facilitating the USC School of Medicine's current strategic planning process. Among Dr. Blachman's most recent publications is "Understanding and Effecting Health Care Organizational Change," in Continuing Professional Development in Medicine and Health Care, edited by Rayburn, et al (Philadelphia: Wolters Kluwer, 2017) and "Professional Development Perceptions and Practices among US Physicians: A Cross-Specialty National Survey," Co-Author, Academic Medicine, February 21, 2017 [Epub, ahead of print].

Dr. Blachman earned his BA from Brandeis University, his MA in International Studies from the University of South Carolina, and his PHD in Political Science from New York University. For twenty-three years Dr. Blachman taught in the University of South Carolina's Department of Government and International Studies, specializing in Latin America and United States foreign policy. Dr. Blachman also served as an intelligence officer in the U.S. Air Force, including a tour in Vietnam for which he was awarded a Bronze Star.

Presentation(s):