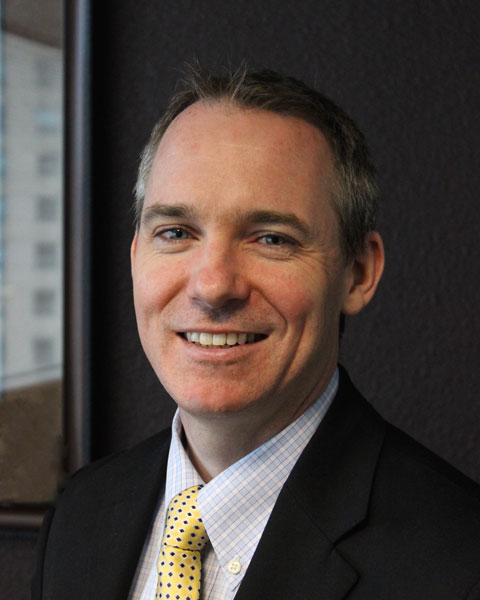 Graham McMahon
President and Chief Executive Officer
Accreditation Council for Continuing Medical Education
Chicago, Illinois
Graham McMahon, MD, MMSc, is the President and Chief Executive Officer of the Accreditation Council for Continuing Medical Education (ACCME®), which sets standards for high-quality continuing medical education (CME) that improves physician competence and performance and contributes to healthcare improvement for patients and their communities. Dr. McMahon leads efforts to strengthen the role of accredited CME as a strategic resource to public health initiatives on the national and international level. He is responsible for positioning accredited CME to effectively meet the needs of emerging generations of healthcare professionals.
Dr. McMahon directs the ACCME system for accrediting national and international CME providers, and the ACCME system for recognizing state and territory medical societies as accreditors for intrastate CME providers. In collaboration with the ACCME's colleague accreditors, the Accreditation Council for Pharmacy Education (ACPE) and the American Nurses Credentialing Center (ANCC), Dr. McMahon oversees the program of Joint Accreditation for Interprofessional Continuing Education™. He also administers the process for designating non-US accreditors as substantially equivalent to the ACCME.
A medical educator, researcher, and endocrinologist, Dr. McMahon joined the ACCME in April 2015 from Harvard Medical School, where he served as Associate Dean for Continuing Education and Associate Professor of Medicine. He taught extensively at Harvard Medical School and at Brigham and Women's Hospital in Boston, served as Editor for Medical Education at the New England Journal of Medicine, and as Executive Editor for the NEJM Knowledge+ program. He served as an endocrinologist in practice in the division of Endocrinology, Diabetes and Hypertension at the Brigham & Women's Hospital.
A native of Dublin, Ireland, Dr. McMahon earned his medical degree from the Royal College of Surgeons in Ireland, where he also received a doctoral degree in medical education from the National University of Ireland. He is board certified in internal medicine—as well as endocrinology, diabetes, and metabolism. He earned a Master of Medical Science in Clinical Research from Harvard Medical School.
An educator for more than 15 years, Dr. McMahon has developed educational policy at both the local and national level. He has volunteered on a range of national and international medical education committees, including serving on the Executive Board of the National Board of Medical Examiners. He has served as faculty for regional, national, and international CME activities; has published numerous articles in peer-reviewed journals; and has received local and national awards for his teaching and his work in medical education and diabetes research.
Dr. McMahon is married to Joseph Guarino Jr., and they have two daughters.
Presentation(s):