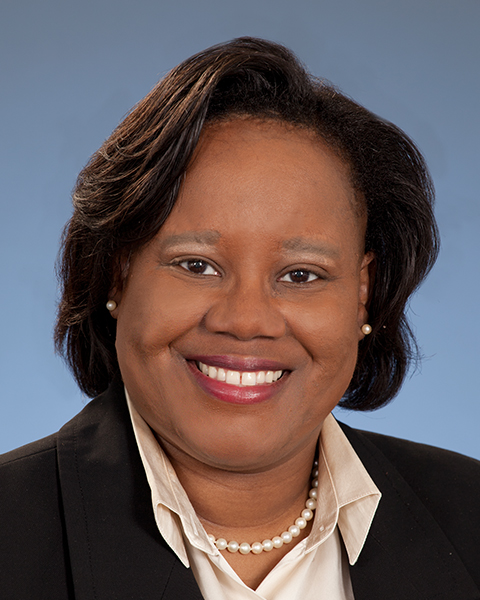 Shunda Irons-Brown
Manager, Medical Education and Outcomes
Novo Nordisk, Inc.
Lansdale, Pennsylvania
Shunda Irons-Brown, Ph.D, MBA, CHCP has more than 15 years of experience as a skilled scientific researcher, having led research teams in both academia and in the pharmaceutical industry. Her extensive research background is in chemistry and biology, at leading universities such as the University of Pennsylvania, University of Missouri-Columbia and pharmaceutical and biotechnology companies such as Merck & Co., Inc. and Kibow Biotech, Inc. In addition to her research expertise, she has teaching experience at Swarthmore University, as Howard Hughes Medical Institute post-doctoral teaching fellow, the University of Missouri-Columbia, Texas Southern University, South University, and Drexel University College of Nursing and Health Professions.

Capitalizing on her educational background, research and teaching experience, Dr. Irons-Brown joined the medical education field in 2009. She has had the opportunity to experience both the provider and industry supporter roles at the Institute for Continuing Healthcare Education, SANOFI, and Novo Nordisk US.

As the Manager of Medical Education and Outcomes at Novo Nordisk US, Dr. Irons-Brown leads the grants management and reporting team. She oversees the IME group's program outcomes data analysis and reporting. She is responsible for managing Novo Nordisk's supported IME programs from conception to completion and for ensuring these programs are in compliance with industry regulations and guidelines and internal Novo Nordisk policies.

Dr. Irons-Brown received a Bachelors of Science degree in Chemistry with honors from Tougaloo College (1996), a Doctorate of Philosophy degree in Physiology from the University of Missouri-Columbia (2002), and a Masters of Business Administration degree in General Management from Drexel University – LeBow School of Business (2010).

Presentation(s):