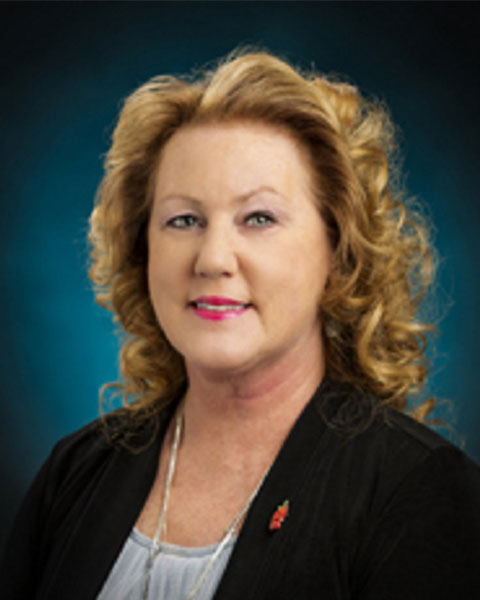 Nina M. Antoniotti
Executive Director for TeleHealth and Clinical Outreach
SIU Medicine
Dr. Nina Antoniotti is SIU Health Care's Executive Director of TeleHealth and Clinical Outreach. Dr. Antoniotti received her diploma in Nursing from Akron General Medical Center, Akron Ohio; her Bachelors degree in Health Care Administration from St. Joseph's College, Windham Maine; her Masters in Business from Cardianl Stritch College, Milwaukee, WI; and her Doctorate in Organizational Systems from Saybrook University in California.


Dr. Nina Antoniotti, is an internationally known leader in TeleHealth; is past Chair of ATA Standards and Guidelines Committee; past ATA Board Member, past-chair of ATA's Policy Committee; and past VP of the Board of the Center for Telemedicine Law in Washington, DC. She currently serves ATA in many capacities, and is on the Standards and Guidelines Committee.

In 2007, Dr. Antoniotti received ATA's President's Award for Individual Achievement in advancing Telemedicine world-wide. She has been instrumental in developing sustainable models of TeleHealth with expertise in clinical operations, innovative deployment of technology, legal and regulatory issues in virtual care, public policy initiatives, and all aspects of delivering care at a distance. Dr. Antoniotti has many innovative was to cost effectively implement successful TeleHealth strategies in all health care settings.

In 2009, Dr. Antoniotti was inducted into ATA's College of Fellows for contributions to the world of telemedicine and advancing virtual care around the globe. Dr. Antoniotti is also known for her work on deploying Telemedicine in China and Iran. Dr. Antoniotti is very well known for her willingness to help others be successful in their TeleHealth initiatives and in her vast knowledge used in consulting with organizations in starting, managing, and improving outcomes associated with the use of TeleHealth.

Presentation(s):