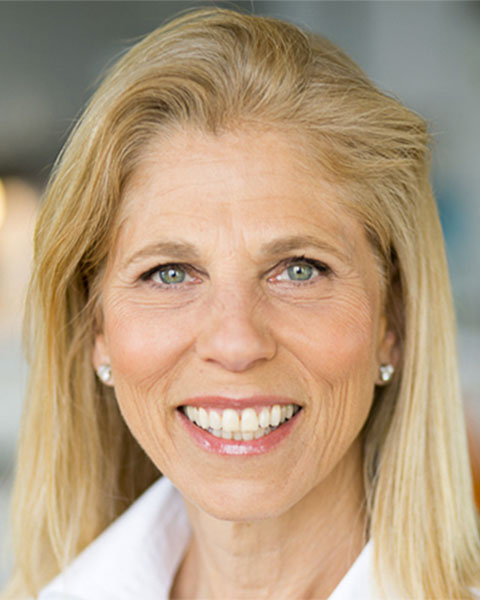 Ann Mond Johnson
CEO
American Telemedicine Association
Ann Mond Johnson was named Chief Executive Officer of the American Telemedicine Association (ATA) in February 2018. With 25 years of healthcare leadership and entrepreneurial experience, Ann's background includes launching, building and leading companies that have been innovators in using health care technology and data to improve consumer experience and maximize consumer benefit.

Prior to her appointment as CEO of ATA, Ann served as CEO of Zest Health, a technology-enabled service that enables consumers to optimize their benefits by combining a mobile first solution with access to live support. Under her leadership, Zest solidified its value proposition and doubled its base business in one year. Prior to joining Zest, she served as Board Chair and Advisor to ConnectedHealth, a leading provider of private insurance exchanges. Working closely with the cofounders, she was responsible for strategy and business development as well as evangelizing consumerism and the benefits of exchanges in the media and through industry events.

In 2000, Ann co-founded and served as CEO of Subimo, a pioneer in healthcare cost and quality transparency tools for consumers. Under her leadership, Subimo's reach extended to major national and regional health plans (including a majority of the Blues plans) as well as Fortune 500 companies. Ann raised start-up funds, led the management team through significant growth and positioned the company as a market leader. Subimo was acquired by WebMD in 2006.

Previously, Ann was Senior Vice President at Sachs Group (now part of IBM Watson/Truven Health), the leading provider of healthcare information for health organizations. She led the product development and operations for the company, providing data and applications for hospital systems, payers and medical device companies. Ann drove the expansion of the company into new markets (including carriers) and the transition from a desktop software company to a
data information company.

Ann's ability to inspire and lead diverse teams has helped build both profitable organizations and innovation in the industry. Widely acknowledged as a thought leader, she presents at a range of professional meetings and conferences. Ann maintains an active professional network and affiliations, including membership in the Healthcare Executive Leadership Network and Women Business Leaders of US Healthcare. She serves on the Healthcare Services Strategic Advisory Council for UMB and advisedseveral start-up companies. She has been an active member of the board of Round Earth Media, a non-profit organization that focuses on sustainable business models for journalism. In 2016 she was inducted in the Chicago Entrepreneurship Hall of Fame.

Ann graduated from Carleton College and received both her Masters in Business Administration and Health Care Administration from the University of Minnesota.

Presentation(s):