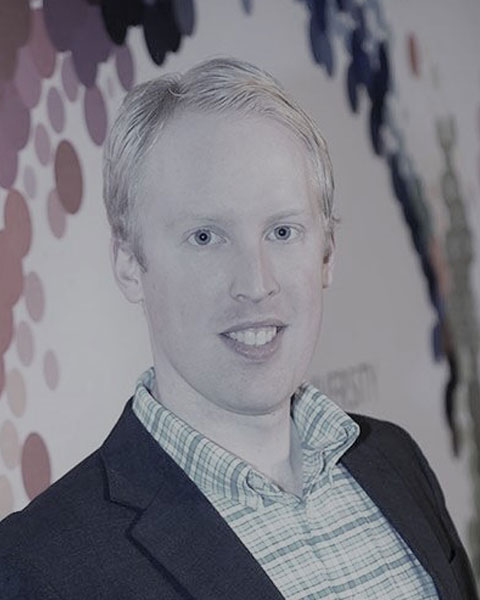 Harris A. Eyre
Executive In Residence
Texas Medical Center Innovation Institute
Harris (MD, PhD, Fulbright Scholar (W.G. Walker)) is an executive in precision mental health. He is now based at the Texas Medical Center, the world's largest medical center.

Harris supports the development of innovations to improve the diagnosis, treatment and prevention of mental health disorders with advanced technologies and biomarkers, such as genomics and big data analytics. Ultimately, his goal is to work within teams to advance the field of mental health, to reduce human suffering from disorders like depression. He aims to do so by converging his skills and experience in clinical psychiatry, neuroscience, clinical research, diplomacy, public health, digital technology, biotechnology and health system management.

He is currently Chief Medical Officer and Co-Founder of CNSDose, a company which has developed a world-leading genetic test to determine the best antidepressant treatment for people with depression. Chaired by The Hon Andrew Robb AO, the aim of CNSDose is to personalise antidepressant treatments, and therefore reduce the suffering that is caused by trial-and-error prescribing.

In 2013, he was awarded the Australian Medical Association of Queensland's Junior Medical Officer of the Year Award.

In 2016, Harris was granted his PhD from The University of Adelaide on the brain mechanisms of depression. During his PhD, he was awarded the W.G. Walker Fulbright Scholarship, for the top-ranked postgraduate scholar in Australia, and studied mental health innovation at UCLA.

Harris was the 2017 Early Career Outstanding Alumni Award for the College of Medicine and Dentistry at James Cook University.

He has published 80 papers and spoken extensively on the fields of psychiatry and neuroscience, and is a reviewer for prominent journals, including World Psychiatry and the American Journal of Psychiatry.
Presentation(s):