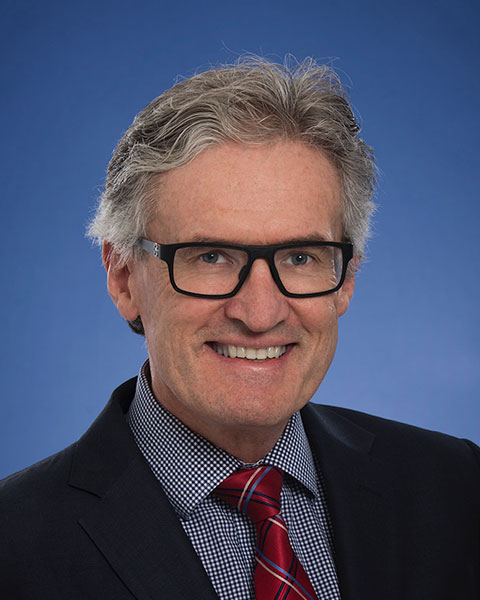 Brian O'Sullivan, MD, FASTRO
Princess Margaret Hospital
Disclosure:
Employment
Princess Margaret Hospital: Radiation Oncologist: Employee; University of Toronto: Professor: Partner

Leadership
Union for International Cancer Control (UICC): Chair, Prognostic Factors Task Force, TNM Committe
Biography:
Brian O'Sullivan MD, FRCPC, FRCPI, FFRRCSI (Hon), FASTRO

Brian O'Sullivan is a Professor in the Department of Radiation Oncology and the Department of Otolaryngology / Head and Neck Surgery at the University of Toronto, Toronto, Ontario, Canada. He has held the Bartley-Smith/Wharton Chair in Radiation Oncology at the Princess Margaret Hospital (PMH) since 1999. He graduated from University College, Dublin in 1976, and completed a fellowship in medical oncology, a residency and clinical fellowship in radiation oncology, all at PMH.

A past President of the Connective Oncology Society (CTOS) and former Head of both the Sarcoma and H&N Oncology Programs at PMH, is the radiation oncology Chair of the US NCI Head and Neck Steering Committee. He now Leads the PMH–University of Hong Kong / Shenzhen Hospital Radiation Oncology Sanming project in China. He has published almost 400 peer-reviewed papers, numerous additional manuscripts, more than 50 book chapters, and written or edited 8 oncology textbooks. He is a member of the TNM Committee of the Union for International Cancer Control (UICC), Chair of the UICC Prognostic Factors Sub-Committee and is UICC head and neck cancer and soft tissue / bone sarcoma liaison to the American Joint Committee on Cancer (AJCC). He is one of three clinicians who are Commissioners of the ICRU. Over his career in radiation oncology he has maintained a focus on achieving uncomplicated cure of patients with head and neck cancer and sarcoma with approaches that include pre-op versus post-operative radiotherapy of soft tissue sarcoma, refining irradiation volumes in oropharyngeal cancer (e.g. use of unilateral radiotherapy in lateralized tonsillar cancer) and risk stratification and TNM staging to facilitate de-intensification approaches in HPV-related oropharyngeal cancer.
Presentation(s):