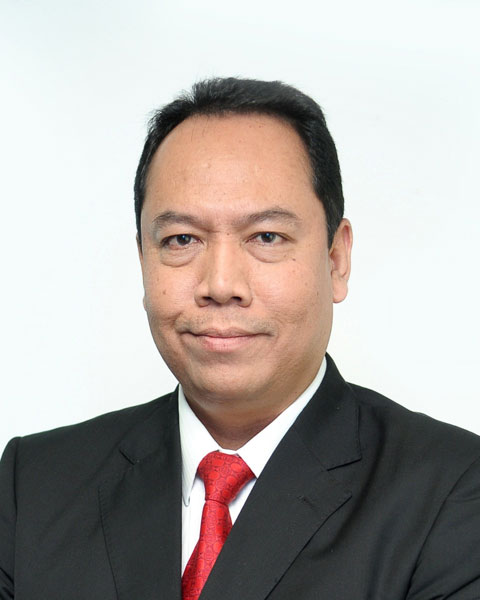 Azman Shah Mohamed Noor
ASQ Edwards Medalist
Head of Operational Excellence
Sime Darby Plantation
Petaling Jaya, Selangor, Malaysia
The 2015 American Society for Quality (ASQ) Edwards medallist has been actively carrying out Operational/Business Excellence strategy for more than 18 years. Azman Shah Mohamed Noor is the first recipient from the Asian region to be awarded the prestigious medal since 1963, after Kenichi Koyangi from Japan, placing his achievements to the likes of world's renowned quality leaders including Armand Feigenbaum and Joseph M. Juran. It is presented to individuals who have demonstrated outstanding leadership in the application of modern quality control methods, especially through the organization and administrations of such work.

A passionate continuous improvement champion & practitioner, Azman Shah has managed, trained, coached, and contributed to the knowledge and growth of hundreds of individuals. With the background of aviation engineering, he is an ASQ CSSBB and is a Certified Master Black Belt from Lean Applied, an ASQ affiliate service provider.

Throughout his professional career, he has driven the Quality, LSS and Innovation deployment in numerous corporations such as GE, Lufthansa Technik, Petronas Berhad, Maybank, Malaysia Airport Berhad and Sime Darby . He has supervised projects that have won 1st Place at PNB's Innovation and Quality Award in 2011, 2012, 2013, 2014 and 2015. In addition, after three years of qualifying as a finalist, the Sime Darby team has also won the Silver Level award at the 2017 ASQ ITEA.

To date, 6 Deployment initiatives, 175 Champions, 5 Master Black Belts, 98 Black Belts and 350 Green Belts from various industries have been trained and coached by him. Currently, Azman has led Sime Darby's Lean Six Sigma Business Management Strategy Deployment to deliver assured cumulative benefits of more than RM 775 million in FY2016/17.

Presentation(s):